Airport Firefighters: The Simulation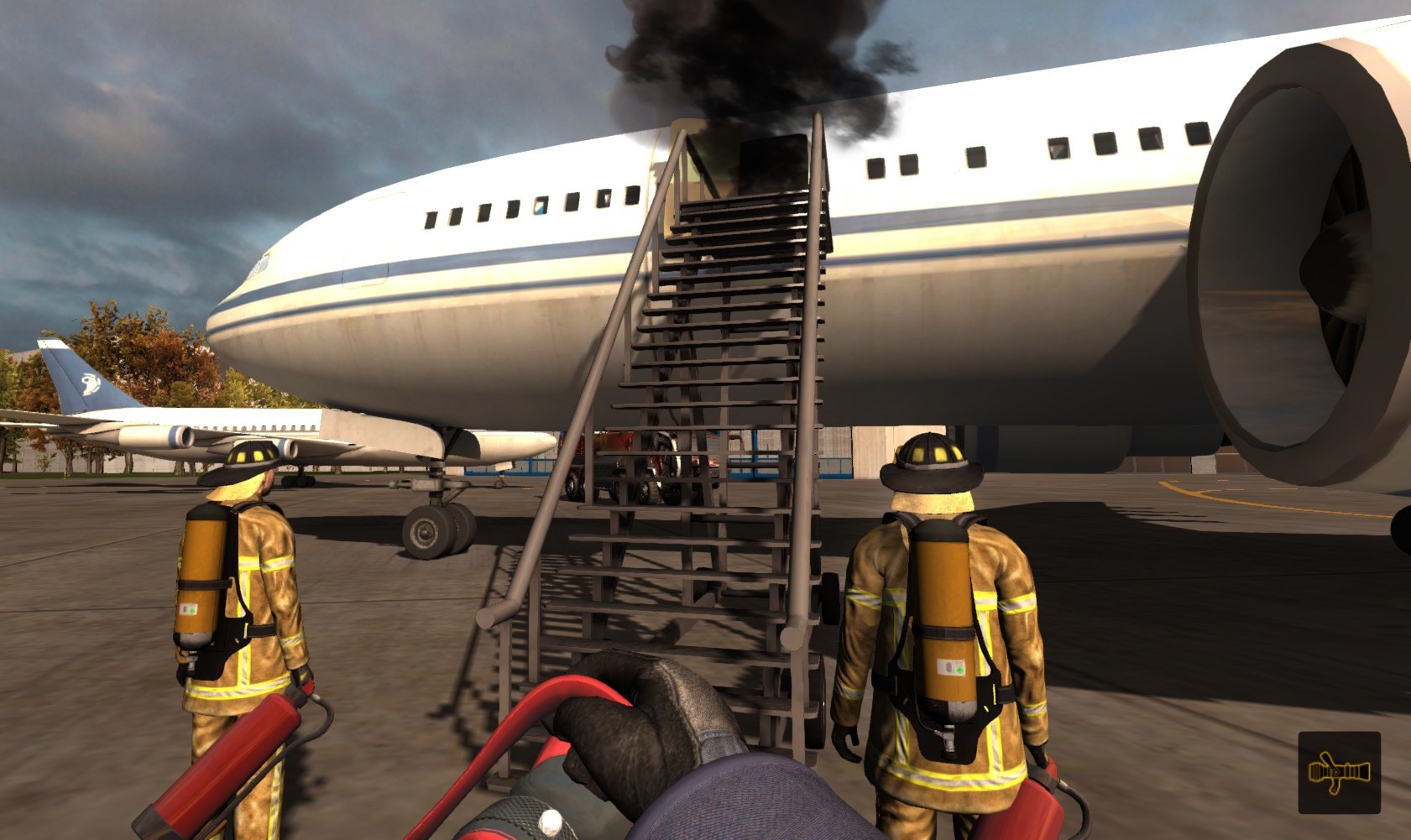 NOTICE: Activation key must be used on a valid Steam account. Requires internet connection.
About The Game
Discover a passion for firefighting!
Head out on duty with the entire fire department and take on exciting new missions in "Airport Firefighters: The Simulation". As a member of the busy airport fire department, you and your colleagues work to ex-tinguish large airplane fires and fight through the blazing inferno of the passenger terminal. Drive true-to-life fire engines and tackle blazes with the water cannons. Fight local fires with the fire extinguisher and fog nozzle, squeeze your way through narrow ventilation shafts, and destroy obstacles to pave your way to freedom.
For the first time in the series, you can now control American fire-fighting vehicles and complete missions with your American col-leagues. Would you rather use a gamepad than a keyboard and mouse? No problem!
Experience dramatic situations that challenge the hero inside! Wheth-er it's burning engines, an explosion in the passenger terminal or a flaming inferno in the cabin of a jumbo jet ᄀᄚ your service counts!
Key Features
Experience exciting and dramatic situations as a member of the airport fire department
Head out on duty with the entire fire department, driving fire-fighting vehicles and using them to tame the flames
Fight your way through the blazing inferno of the passenger terminal, collapsed sections of buildings, burning office wings and gloomy basements
Play with either German or American firefighting vehicles and team members
Drive the faithfully recreated Panther vehicles from Rosenbauer International AG
Can also be controlled using a gamepad
Various challenging difficulty levels
Part 3 in the popular Airport Firefighters series
System Requirements
Minimum
OS: Windows Vista/7/8
Processor: Dual-Core? or comparable 3 GHz processor
Memory: 4 GB RAM
Graphics: DirectX 10-compatible 3D graphics card with 512 MB VRAM and Pixel Shader 3.0 (AMD HD 4870 or higher)
DirectX: Version 10
Hard Drive: 7 GB available space
Sound Card: Sound card
Additional Notes: keyboard, mouse
?2015 rondomedia Marketing & Vertriebs GmbH
?2015 VIS Visual Imagination Software
?2015 Rosenbauer International AG