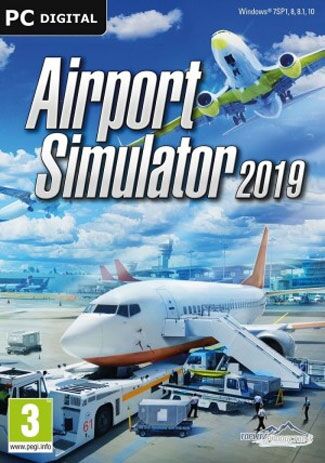 Airport Simulator 2019 (PC/EU)
This product is only available in EU region !!!
Buy Airport Simulator 2019 EU Version (PC) Game Key
Buy Airport Simulator 2019 EU Version (PC) game code and get your key for Steam activation via email! Use the key to access your highspeed download of your received game. Don't miss out this offer.
About This Game
You are the manager of a major international airport. Your duties range from planning and allocating personnel to procuring and maintaining a vehicle fleet, facility maintenance and handling ever larger aircraft from a variety of airlines.
At first, you will do all the work yourself. Later, you can train staff to do certain jobs for you. Fueling, positioning jetways, managing baggage wagons, security, busses, or fire fighters – keep a watchful eye on everything to keep operations at peak performance.
Gradually, you will earn experience and your airport will grow. New runways and gates will be added, and larger planes will arrive – no time to rest!
Features:
- Huge, realistic airport
- The airport grows with your experience (runway, gates, buildings)
- Detailed aircrafts and vehicles
- Personnel management and training
- Simulates damage to vehicles, and personnel injuries and sick leave
- Intelligent AI and assistants
- You can drive every vehicle yourself