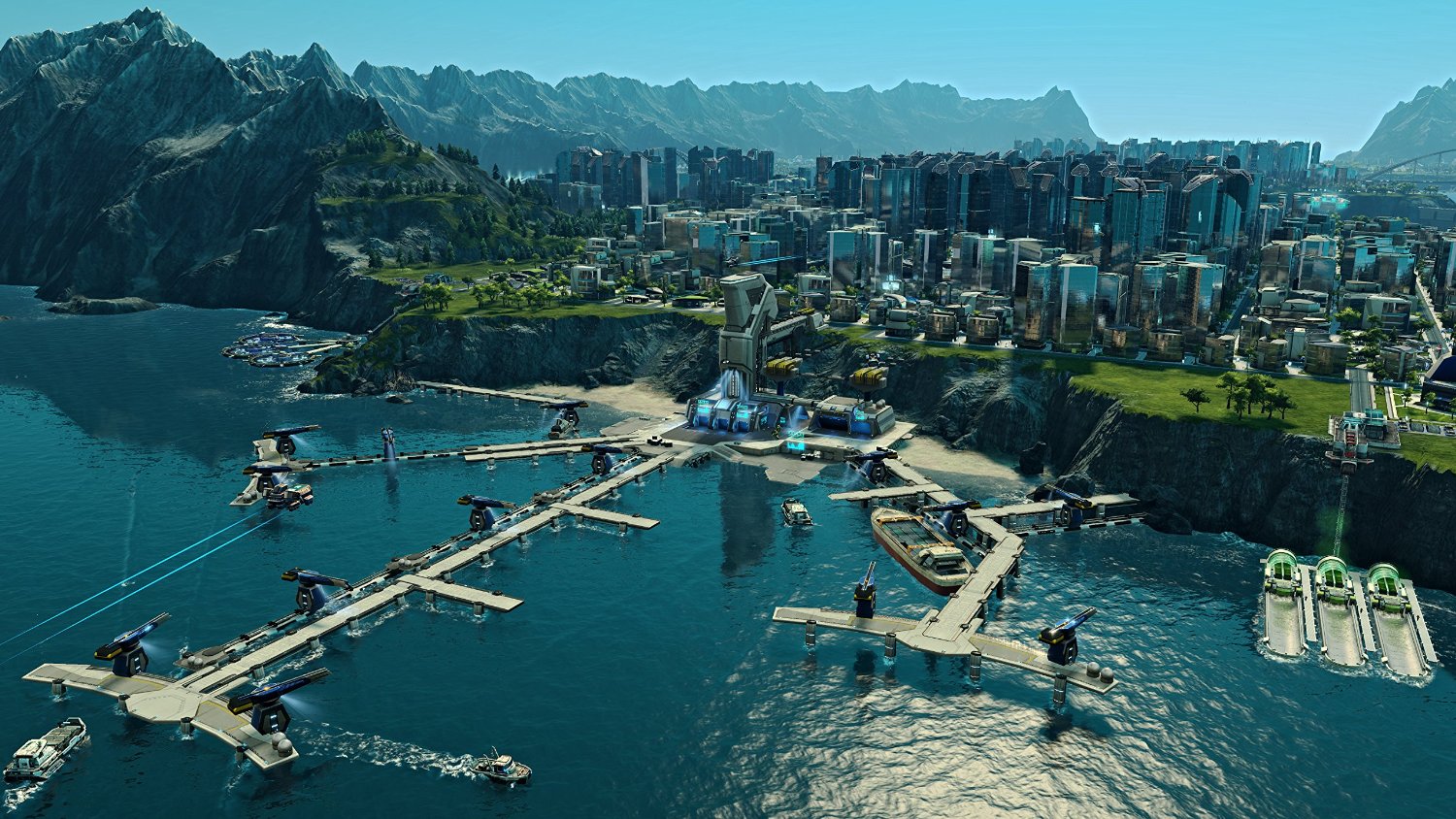 ANNO 2205 Season Pass (PC)
About this content
In Anno 2205, you join humankind's next step into the future with the promise to build a better tomorrow. You conquer Earth, establishing rich, bustling cities and grand industrial complexes, but to secure the prosperity of your people, you must travel into space.
A scientific breakthrough in fusion energy promises to revolutionise all aspects of society. The necessary isotope, helium-3, can only be found in harvestable quantities on the Moon. Venture into space and settle on the Moon in the thrilling race for resource and power.
Anno's masterful economic gameplay is back and taking strategic city-building simulation to new heights, launching into space!
Anno 2205, the sixth title in the award-winning city-building franchise, expands into space. Colonise continents on Earth, establish bases on the Moon, and mine the Moon's resources to transform your cities into thriving metropolises.
Thousands of hours of accessible and challenging gameplay let you go beyond the story and ultimately grow monumental cities with thousands of buildings. You control your growing corporation simultaneously on multiple locations on Earth and the Moon. Gameplay brings a revolutionary session mode that lets you play on multiple islands, instantaneously connecting different regions. Anno 2205 is the biggest in the series, offering unlimited replay value on islands five times bigger than in previous games.
Plus, the universe of Anno 2205 has never looked more beautiful, as the graphics for the title have been pushed to their limits to give you the most detailed and immersive experience in the franchises history. You'll see it in every building you make, every spaceship you launch into the atmosphere, this is truly a beautiful and vibrant world, now, it's just waiting for you to build it, explore it, and make it even better.
Plus, in the Anno 2205 Season Pass, you'll get all new areas for you to explore and build upon! Go to the Tundra sector and see what lies for you there. Or, go into orbit itself to build new homes for humanity! Or, take on the Frontiers DLC and see what the final challenges for your business are.