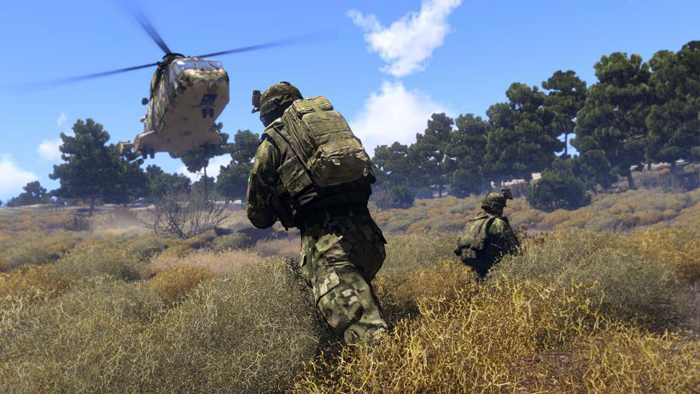 ARMA 3 - Digital Deluxe Edition (PC)
Altis & Stratis
Defeat your enemy on richly detailed battlefields – stretching over 290 km² of Mediterranean island terrain.

Solo & Multiplayer
Experience military gameplay by completing the singleplayer showcase missions. Run through the competitive firing drills to hone your shooting and movement skills. Form a squad and team up to fight against your enemy in multiplayer scenarios.

Weapons & Vehicles
Master air, land, and sea with 20+ vehicles; choose your gear, pick from 40+ weapons, and customize your loadout.

Content Creation
Start creating your own experiences with the powerful scenario editor; develop mods for others to play; share and discover player-created content on the Arma 3 Steam Workshop; join our creative community.

Revamped Engine
Navigate the battlefield with fluid new animations; feel the devastating power of combat with the upgraded sound engine, new ragdoll simulation and PhysX-supported vehicles.

Singleplayer Campaign
Follow the story of Ben Kerry, a soldier who gets caught up in a Mediterranean flashpoint, across three gameplay-driven episodes: Survive, Adapt, Win.



Make Arma Not War Contest


Take part, win huge prizes, and enjoy heaps of player-created content!