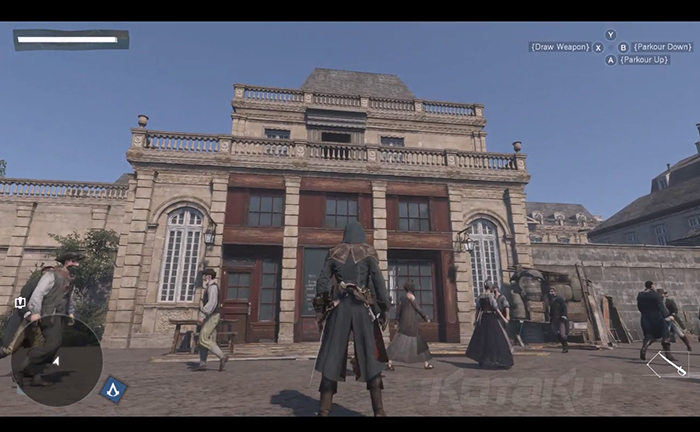 Assassin's Creed: Unity (PC)
Assassin's Creed: Unity (PC) Game Key Description
Assassin's Creed Unity is an action/adventure game set in the city of Paris during one of its darkest hours, the French Revolution. Take ownership of the story by customising Arno's equipement to make the experience unique to you, both visually and mechanically. In addition to an epic single-player experience, Assassin's Creed Unity delivers the excitement of playing with up to three friends through online cooperative gameplay in specific missions. Throughout the game, take part in one of the most pivotal moments of French history in a compelling storyline and a breath-taking playground that brought you the city of lights of today.
Assassins Creed Unity not only delivers you a new kind of assassin, but also gives you new kinds of freedom, as a brand new Parkour system has been implemented into the game. Now, the whole world is your oyster, and you can climb, jump, race through, or any other matter of motion so that you can get to where you need to go.
Plus, the stealth of the game has been enhanced too. More options for covering while your enemies sneak past, and you can even encourage masses of Frenchmen to do as you want through crowd manipulation.
All of that, plus, a brand new, first time ever for Assassins Creed, Co-Op mode. Now, you and three of your friends can fight together to take on objectives that cannot be done alone. Whether it's taking out a target, or pulling off a daring heist from out from under the Templar's noses, only unified can you achieve these tasks.
Journey to Paris and see the city in a way that's never been done before. The whole city is your for exploring, fighting, journeying, solving mysteries, find clues from the past and future, and much more, and can only be found in Assassins Creed Unity.