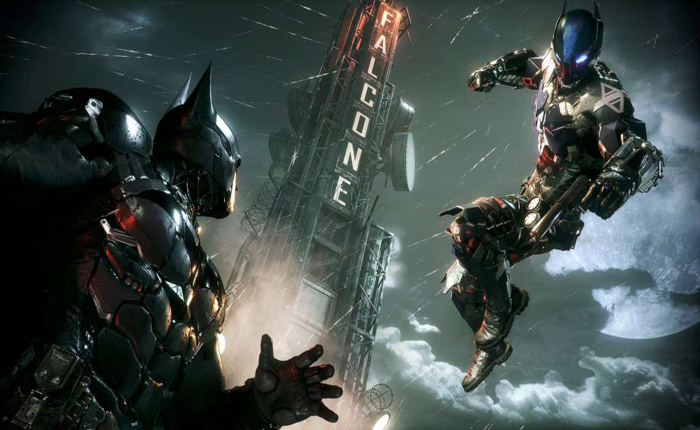 Batman Arkham Knight Harley Quinn DLC
About This Content
Batman: Arkham Knight brings the award-winning Arkham trilogy from Rocksteady Studios to its epic conclusion. Developed exclusively for New-Gen platforms, Batman: Arkham Knight introduces Rocksteady's uniquely designed version of the Batmobile. The highly anticipated addition of this legendary vehicle, combined with the acclaimed gameplay of the Arkham series, offers gamers the ultimate and complete Batman experience as they tear through the streets and soar across the skyline of the entirety of Gotham City. In this explosive finale, Batman faces the ultimate threat against the city that he is sworn to protect, as Scarecrow returns to unite the super criminals of Gotham and destroy the Batman forever.
"Be The Batman" – Live the complete Batman experience as the Dark Knight enters the concluding chapter of Rocksteady's Arkham trilogy. Players will become The World's Greatest Detective like never before with the introduction of the Batmobile and enhancements to signature features such as FreeFlow Combat, stealth, forensics and navigation.
Introducing the Batmobile – The Batmobile is brought to life with a completely new and original design featuring a distinct visual appearance and a full range of on-board high-tech gadgetry. Designed to be fully drivable throughout the game world and capable of transformation from high speed pursuit mode to military grade battle mode, this legendary vehicle sits at the heart of the game's design and allows players to tear through the streets at incredible speeds in pursuit of Gotham City's most dangerous villains.
This is the conclusion of the Arkham series, and Rocksteady is bringing EVERYTHING to the table. From the iconic villains that make these Batman games great, to the action that you know and love, and twists that'll make you wonder how it'll go up until the very end.
Will you be able to beat the Scarecrow? How will you work with your allies to take down his menacing plot, as well as the other villains trying to take Gotham City for their own? Will you be able to stop them all?
Batman Arkham Knight Harley Quinn DLC, you'll get a special prequel storyline that'll let you control Harley Quinn for the first time as she tries to save Poison Ivy from police custody. And who says friends can't be counted on?