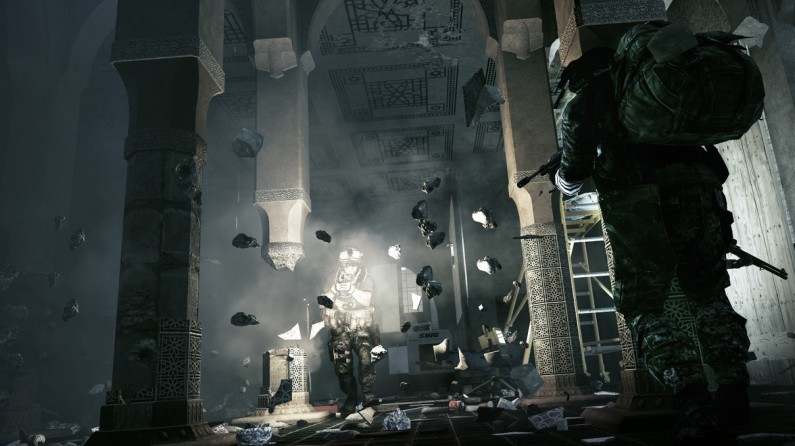 Battlefield 3: End Game (Add-On)
Battlefield 3: End Game is one of five expansion packs included in Battlefield 3 Premium, together with a host of exclusive in-game items, early access, and more.

End Game delivers some of the most high-speed warfare to date across four vast maps. Race through enemy lines using the new dirt bike, bringing speed and agility to the Battlefield, or fight back aerial assaults with the new lightweight AA vehicles. Coordinate lightning fast attacks and defenses in the return of the classic Capture The Flag game mode, or engage in massive dog fights in Air Superiority. In the skies, the new dropship introduces the ability to turn the tide with rapid deployment air drops of troop transports.

Key Features:
• Four new maps designed for high speed combat and action.
• New dropship provides support to ground troops with vehicle drop capabilities.
• Return of the classic Capture The Flag and Air Superiority game modes.
• Three new vehicles including the fast and agile dirt bikes.