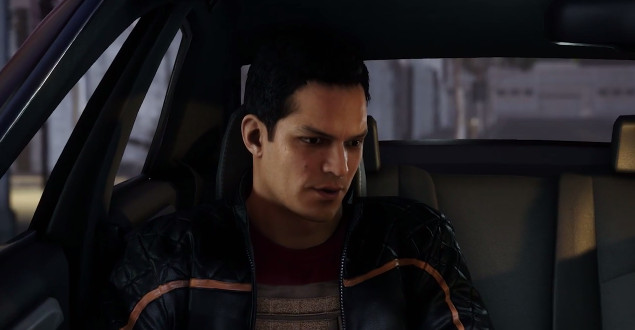 Battlefield Hardline Premium Edition (PC)
Contents of the PREMIUM EDITION
Battlefield Hardline (Original game)

BF Hardline Premium (Season Pass with 4 DLCs plus lots of bonus items and advantages)
Battlefield Hardline
The fastest Battlefield ever. The change from military conflicts to criminal encounters makes for a new, fast-paced take on Battlefield that has you playing on both sides of the law. Pull off the perfect heist and zip-line between buildings to get away with the cash, or pursue criminals in intense chases at blistering speeds and take them down – either way, the action will keep you on your toes. Even so, this is a true Battlefield experience. With destructible environments, modern-day weaponry, high-performance vehicles, and massive encounters, you'll feel right at home.

New modes, new gadgets, new strategies. While classic Battlefield modes like Conquest remain intact, Battlefield Hardline features four all-new modes. Steal cash from armored trucks and make an escape in Heist; fight for control of a crate of loot in Blood Money; chase down criminals at high speeds in Hotwire; and save hostages in Rescue. Plus, new gadgets like the grappling hook and zip-line will change the way you play.
Battlefield Hardline Premium

Prepare for the ultimate cops vs. criminals experience with Battlefield Hardline Premium Membership. Get access to all four expansion packs: Criminal Activity, Robbery, Getaway, and Betrayal. Better yet, Premium members also get to play them two weeks before anyone else, giving you a competitive edge on the streets. Plus, turn up the heat with twelve bonus Battlepacks, exclusive gear, and more. A Premium Membership really does pay.
Get all four expansions, and play them first. You'll get all four Battlefield Hardline expansions: Criminal Activity, Robbery, Getaway, and Betrayal. Plus, Premium members get to play them two weeks before anyone else. Score extra loot. Members get 12 bonus Battlepacks, which contain an assortment of in-game items including XP boosts and more. You'll have everything you need to survive and thrive in an urban warfare environment. Exclusive in-game items. With exclusive camos, patches, and more, everybody else will instantly know you're a Premium member. It's time to dominate in style.