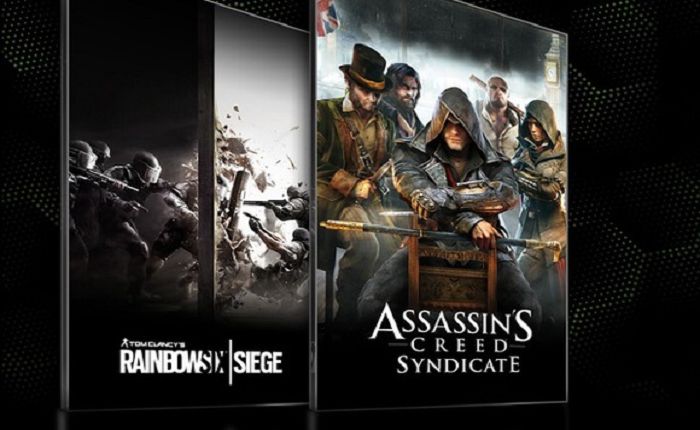 Bullets or Blades (PC)
About the Content
Tom Clancy's Rainbow Six Siege
Develoed by Ubisoft Montreal, Tom Clancy's Rainbow Six Siege is inspired by real world counter-terrorist organizations, putting players in the middle of lethal close-quarters confrontations. For the first time in a Tom Clancy's Rainbow Six game, players will engage in sieges, a new style of assault where enemies have the means to transform their environments into modern strongholds while Rainbow Six teams lead the assault to breach the enemy's position. Tom Clancy's Rainbow Six Siege gives players unprecedented control over their ability to fortify their position - by reinforcing walls and floors, using barbed wire, deployable shields and mines, and more - or breach the enemies' using observation drones, sheet charges, rappelling, and more. The fast pace, lethality and uniqueness of each siege sets a new bar for intense firefights, strategic gameplay and competitive gaming.
Assassin's Creed Syndicate
Developed by Ubisoft Quebec,Assassin's Creed Syndicate is an expansive single player experience set in London, England during the height of the Industrial Revolution. As the gap between the rich and the poor expands exponentially, making workers' lives little more than legalized slavery, the lower classes fight for survival by forming gangs in the criminal underworld. Leading one of these gangs is Jacob Frye, a determined, hot-headed Assassin, who plays and acts differently from his twin sister, Evie. Together, Jacob and Evie team up to challenge rivals, plutocrats and Templars alike to free the masses from poverty and corruption, and, ultimately, wrestle back control of London.
*Important:This promotion is limited to one game per purchase,once a game is selected and the request is completed, you may not change the game that you requested.