Calibre 10 Racing - Steam Gift (PC)
Availability

unavailable

Delivery Time

1-24 hours
Language

English

Platform

PC / Mac / Linux

Version

Region Free
4 Teams of 2. One driver and one shooter. Each Team battling it out to be the first to cross the finish line.
Drivers go flat-out pushing horsepower limits behind the wheel of high-concept super cars in an all out blitz over tarmac and dirt. Shooters push firepower limits in high-tech military grade turrets, covering their driver, taking out opposing vehicles & turrets and jockeying for the most advantages turret positions around the track.
Team-work, intensity, vehicle countermeasures like flares and chaff to fend off incoming fire from opposing team turrets, a steady aim and on-track power-ups that provide an upgradeable edge for Shooter weaponry are needed to capture the checkered flag and championship glory.
Step in. Your next gen motorsports experience STARTS NOW.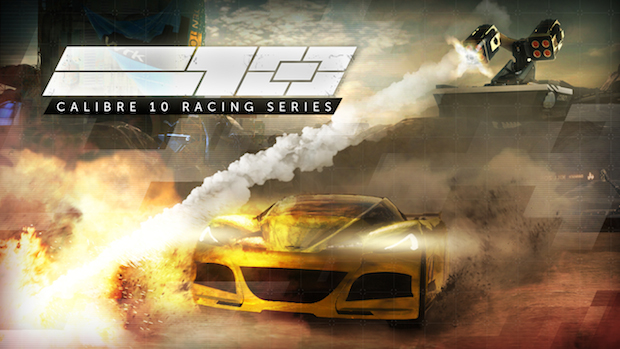 WHAT IS THE DRIVER'S JOB?
it's pretty obvious, drive a car to the finish line and avoid getting shot.
WHAT S THE SHOOTERS JOB?
Jump into turrets and blow up the competition trying to help your driver to win the race.
Sounds easy? Give it a try...
WHO CAME UP WITH THAT GAMEPLAY IDEA?
C10 Racing Series is the spiritual successor to a game we made called Harms Way. Harms Way was born out of the gaming community as part of the Doritos Unlock Xbox Challenge. So we are putting our new game through 'Early Access' in order to get as much valuable feedback on the game as we can prior to going live with it. As we are feeling pretty good about having a solid & fun core gameplay, we are also realistic about the challenges of delivering set expectations for any multiplayer title.
EXPERIENCE A GORGEOUS SETTING
The team at Bongfish is very proud of their proprietary game-engine allowing to draw detailed huge outdoor terrains.
See some examples of Calibre 10 Racing Series first race track below.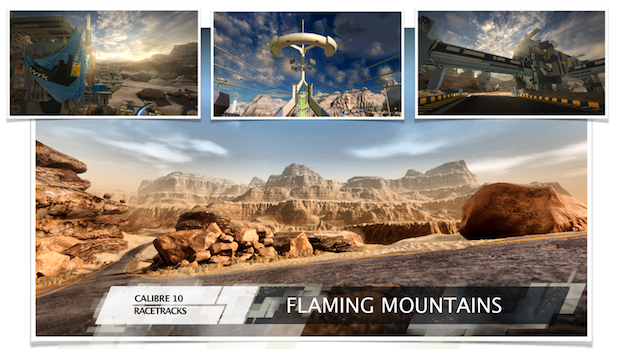 HOW DO WE WANT TO WORK WITH THE COMMUNITY?
Initially we want to work with players on finding the right balance for the vehicles, turrets & weapons before moving on to more content and the progression system.
Please use the forum and game group to get in touch with our dev-team.
Calibre 10 Racing Series ALPHA 1 (Initial release)
Class 1 Race Track 'Central China'
Class 1 Racing Vehicle 'KLOSS'

Class 1 Stationary Turret (Sniper, Gatling & Missiles)
System Requirements
Minimum:


OS: Windows Vista

Processor: Intel Dual-Core 2.4 GHz or AMD Dual-Core Athlon 2.5 GHz

Memory: 4 GB RAM

Graphics: NVIDIA GeForce 8800GT or AMD Radeon HD 3830

DirectX: Version 9.0c

Network: Broadband Internet connection

Hard Drive: 4 GB available space
Recommended:


OS: Windows 7/Windows 8

Processor: Intel Core i7, AMD Phenom II X4 or better

Memory: 4 GB RAM

Graphics: NVIDIA GeForce GTX 570, AMD Radeon HD 7750 with 1 GB VRAM or better

DirectX: Version 9.0c

Network: Broadband Internet connection

Hard Drive: 4 GB available space
Show more details