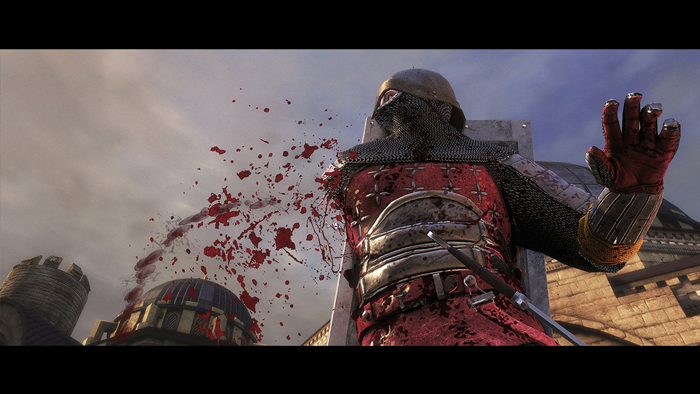 Chivalry: Medieval Warfare (PC)
Deep melee combat system provides players with a huge range of responsive combat options

Adjust your attacks and blocks in real time with the mouse for precise and full control of the action

Wield an arsenal of up to 60 brutal weapons ranging from broad swords and battle axes to longbows and javelins

Dynamic objective system brings team tactics and strategy to the forefront as players batter down gates, raid villages and assassinate enemy royalty to achieve victory.

Use a variety of siege weapons ranging from catapults, boiling oil, ballista, battering rams and more

Vast, lush environments that transport the player to a gritty and immersive medieval world.

Offline play options that allow players to gain familiarity with the controls and gameplay before being thrust into the action.