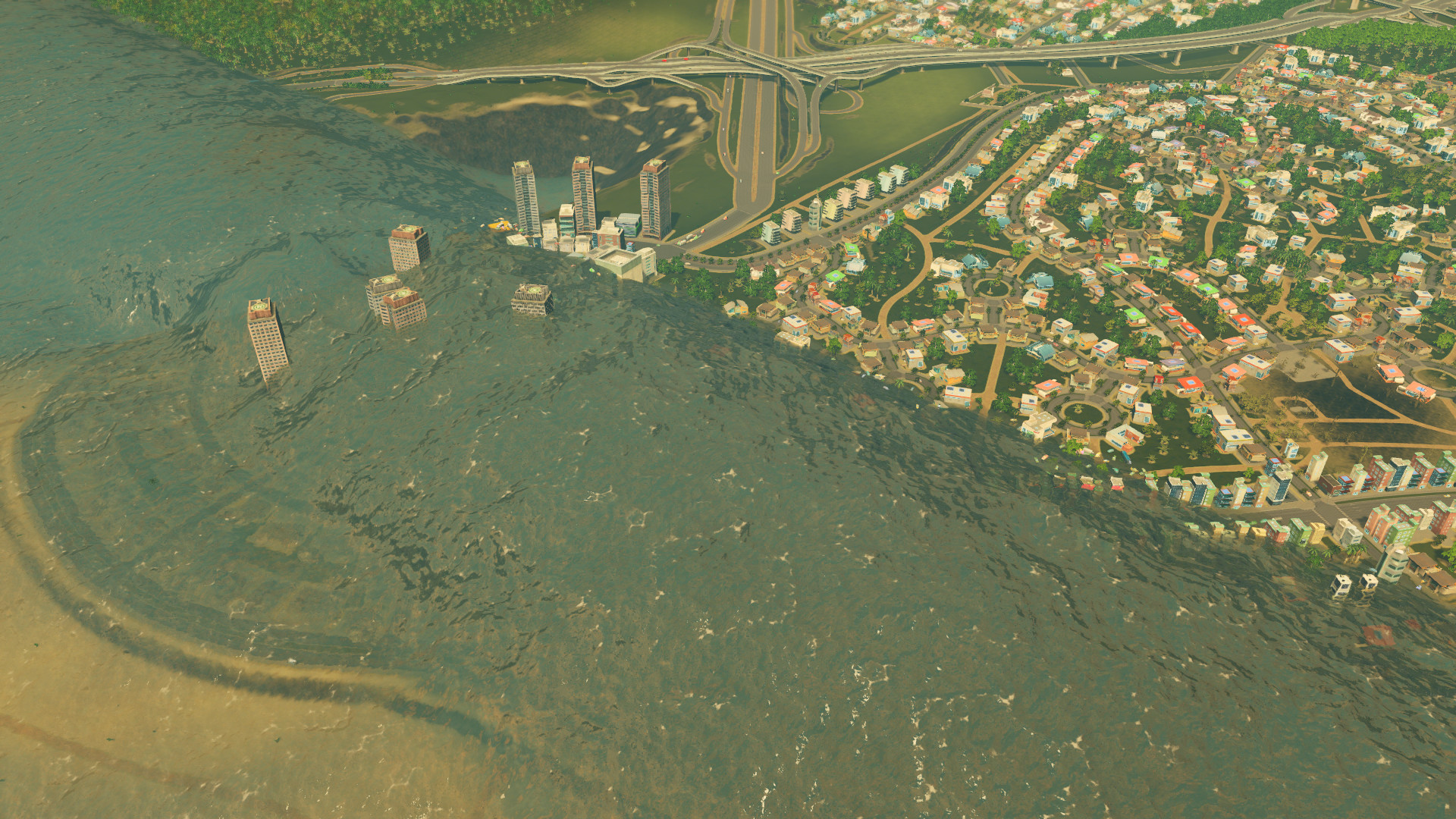 Cities: Skylines - Natural Disasters (PC)
About This Content
Cities: Skylines is a modern take on the classic city simulation. The game introduces new game play elements to realize the thrill and hardships of creating and maintaining a real city whilst expanding on some well-established tropes of the city building experience.
From the makers of the Cities in Motion franchise, the game boasts a fully realized transport system. It also includes the ability to mod the game to suit your play style as a fine counter balance to the layered and challenging simulation. You're only limited by your imagination, so take control and reach for the sky!
Constructing your city from the ground up is easy to learn, but hard to master. Playing as the mayor of your city you'll be faced with balancing essential requirements such as education, water electricity, police, fire fighting, healthcare and much more along with your citys real economy system. Citizens within your city react fluidly, with gravitas and with an air of authenticity to a multitude of game play scenarios.
Colossal Orders extensive experience developing the Cities in Motion series is fully utilized in a fully fleshed out and well-crafted. Be more than just an administrator from city hall. Designating parts of your city as a district results in the application of policies which results in you rising to the status of Mayor for your own city.
Now though, the city building takes a new turn via the Cities Skylines Natural Disasters expansion! For while the city still needs building, the world itself is threatening to bring it down. Prepare your cities for dangers such as massive thunderstorms, tornadoes, meteors, sinkholes, and much, much more. They can come from out of nowhere, just like real cities, so be ready for everything by prepping your buildings and readying an early warning system.
It's not just about building the city anymore, it's about keeping it safe!
Natural Disasters will include:
Deep, Impactful Gameplay: Keep your city going through the devastation of several possible doomsday scenarios, from towering infernos to the day the sky exploded. Natural Disasters includes Earthquakes, Thunderstorms, Tsunamis, Forest Fires, Tornadoes, Sinkholes and Meteors
With Great Power Comes Great Response Abilities: Plan for, and respond to, disasters using early warning systems, countermeasures, and new disaster responses such as helicopters and evacuations – finally, a Paradox game where "Comet Sighted" actually means something
An Objectively Good Feature: Scenario Mode - Natural Disasters expansion includes 5 pre-made scenarios to challenge disaster masters, with custom game objectives such as starting cities, win conditions, time limits, losing conditions and more! The Natural Disasters Scenarios expands on the Scenario Editor, which is a free update for all players that allows them to create and share their own custom made scenarios
Chirpocalypse Now: Heck yeah, new hats for Chirper
Radio Saved the Video Game: A new broadcast network is introduced, helping to rapidly spread evacuation warnings and emergency alerts