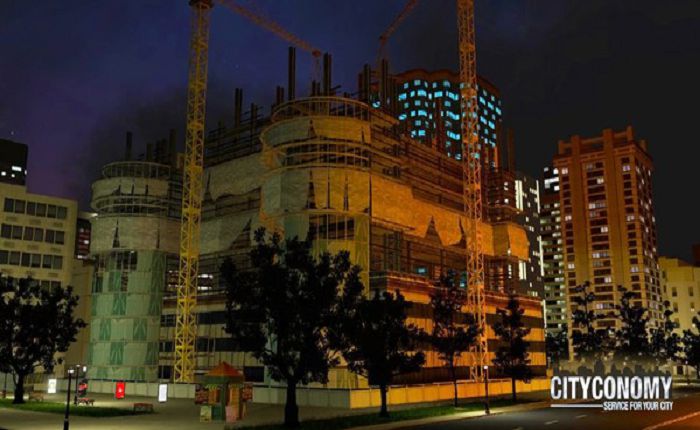 CITYCONOMY: Service for your City
About This Game
In Cityconomy, you become the owner of a service company that keeps an entire city up and running. For you, this means lots of machines and heaps of missions! Get behind the wheel of realistic MAN trucks and look after your fellow citizens. From classic tasks like garbage disposal, sewage service, and car towing to lawn mowing, a variety of missions all around the city are waiting for you—in multiplayer too!

Explore a gigantic, freely accessible city with all of its various neighborhoods—you will find new missions everywhere for your constantly growing motor pool. If the city residents are happy with you, you will gain access to additional neighborhoods, where contracts that are even more lucrative await you. Each neighborhood has different characteristics and requirements; Cityconomy offers you the opportunity to deal with a wide variety of themes.

In Cityconomy, you will experience day and night and varied weather conditions! Be sure to adjust your driving style—body damage is expensive and dents your reputation!
Multiplayer

Complete various missions with your friends in multiplayer mode, or just play around in the open world. Divide the missions up and make sure the residents of the city are happy and satisfied. Build a company that is not only profitable, but also functions as a pillar of city maintenance.

Up to 4 players can participate in multiplayer games. The player who opens the game functions as host. Divide the various missions between the different players or work together on a larger mission!
Features
Countless mission segments in a large city offer hours of gaming enjoyment
Day and night cycle, changing weather
Realistic vehicles produced by MAN
Detailed graphics and realistic sound effects
Multiplayer mode
Reputation System: Addressing residents' needs is necessary to unlock additional neighborhoods
Gigantic, freely accessible city with various neighborhoods
Non-linear dynamic mission system