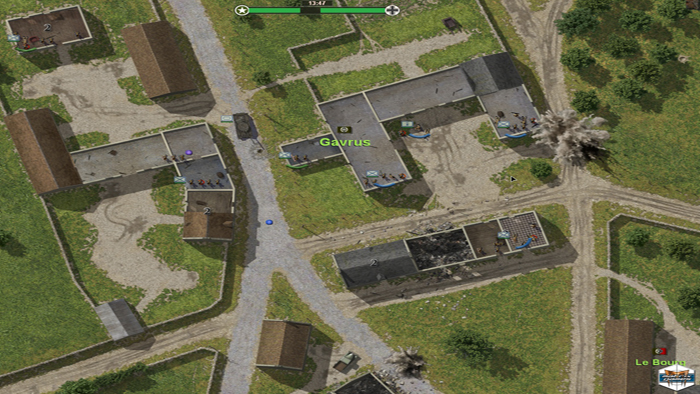 Close Combat - Gateway to Caen
Completely revised graphics that elevate battle effects, units, and maps to a new, detailed level in the Close Combat Series.

Thirty new battlefield maps accurately reflect the Odon Valley west of Caen, France.

65 vehicles, 36 infantry units, 77 weapons.

New vehicles and guns including Churchill, Cromwell, M-10 Achilles, and Firefly tanks; 17-pdr AT guns, Loyd Carriers, and more.

Improved graphics and effects and new soldier voices.

Revised terrain files that represent the specific conditions of the Odon battlefield: tall cornfields and hindered, muddy movement during rainy weather.

New features including Rolling barrages and dug-in/camouflaged tanks and anti-tank guns.

Historic regimental names and battalion organization.

Mount troops or guns on vehicles.

Integrated multi-player lobby and match-making forums.

Enhanced Scenario Editor - Create your own "what if" Scenarios.