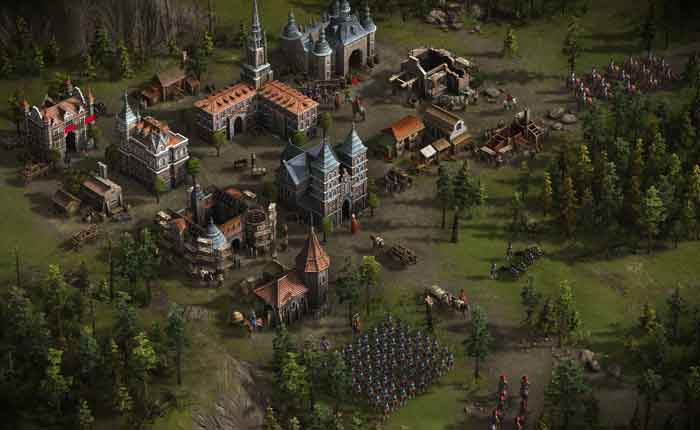 Cossacks 3 Gold Edition (PC)
This Product includes Cossacks + 3 DLC´s:
Days of Brilliance, Rise to Glory, Guardians of the Highlands
About This Game

Return of the legendary Cossacks! The sequel of the award winning strategy series. Leaning on the history of the 17th and 18th century, the real time strategy game awakens colossal mass battles with up to 32,000 soldiers simultaneously on the battlefield.
This remake of the classic game, that originally launched in 2000, contains all of the elements that distinguish the successful Cossacks games and combines them with contemporary 3D-graphics. Cossacks 3 provides the player with infinite tactical options, including not only the construction of buildings, the production of raw materials, but also the broad selection of various units and the influence of the landscape.
Sixteen nations, 80 different unit types, 100 research opportunities, and over 180 different historical buildings are available to the player. Besides the battles ashore, players can build an armada and attack their enemies at sea. Cossacks 3 offers five historic single player-campaigns and up to eight players can fight each other in multiplayer-mode on one map. The player can forge alliances with or against others as well as challenge the computer. Randomly generated maps provide endless variations and can be adapted to the gamer's needs.
Grandiose battles of up to 32,000 soldiers on the battlefield, 16 playable nations, 100 research opportunities, 180 different historic buildings. Battles ashore and at sea in five singleplayer historical campaigns.
War is a series of battles that are won with soldiers and strategy, and Cossacks 3 gives you the chance to command large quantities of these soldiers as you dive into numerous historical wars via the nations that were in them! Battle as some of the greatest nations are world has never know in a beautifully remade title that will beg you to test your skills and command of your army. Plus, with randomly generated maps, the battles will always be unique.