Crash Bandicoot N Sane Trilogy (PC/EU)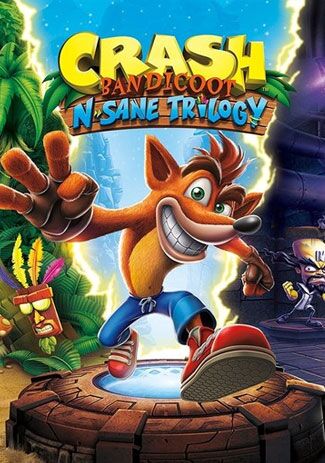 Note: This item is ONLY available in EU region!
Buy Crash Bandicoot N Sane Trilogy (PC) Game Key
Buy Crash Bandicoot N Sane Trilogy (PC) game code and get your key for Steam activation via email! Use the key to access your highspeed download of your received game. Don't miss out this offer.
About This Game
Your favorite marsupial, Crash Bandicoot, is back! He's enhanced, entranced and ready-to-dance with the N. Sane Trilogy game collection. Now you can experience Crash Bandicoot like never before. Spin, jump, wump and repeat as you take on the epic challenges and adventures through the three games that started it all, Crash Bandicoot, Crash Bandicoot 2: Cortex Strikes Back and Crash Bandicoot 3: Warped. Relive all your favorite Crash moments in their fully-remastered graphical glory and get ready to put some UMPH in your WUMP!
The clearance condition for each level in the game is to collect crystals and reach the destination with crystals. In other words, if there is no crystal in the level, there is no way to continue the process. Although the game level can be freely selected, but branches of level must be completed before boss battle. Some levels are extremely difficult, and it is impossible to try to continue the game without repeating tring. For example, the player can control the Crash to drive in the western style track of the United States and go ahead together with the NPC. The only way to get the crystal in the car is to win the championship. This kind of mandatory setting is somewhat harsh. The car has only one lap around the entire track, and there is almost no room for maneuvering except the acceleration and braking direction keys. Once the game starts, you can't stop. Apart from the need to speed up and maintain zero errors, you must also remember all the acceleration points in the level and if you miss any of one, you can't catch up with racer ahead of you. If you fall into a pit after a mistake, then congratulations, the level of the Crash Wolf doesn't support a restart. You can either finish the game with the last player or exit the game and go back to the level selection interface and begin to concentrate again. The game is repeated until you reaches the first.