Cypress Inheritance: The Beginning - Steam Gift (PC)
Availability

unavailable

Delivery Time

1-24 hours
Language

English

Platform

PC / Mac / Linux

Version

Region Free
If you are looking for a realistic, non-tutorial, action/ adventure RPG, then look no further. A different approach, for example there are stun guns on the island that were placed as a means of a quick small defense by Alfred when he was structuring the Island layout. These were never intended to be used as strong weapons but they can help to achieve your goals. There are also ATV's that can be used but can also be wrecked and unable to recover, leaving you to be on foot or find another one to use. Cypress Inheritance: The Beginning delivers a true-to-life, stealthy gaming experience set in multiple open worlds. As you experience our true cause and effect system while on the path to achieving your goals, the strategy you use will have consequences and those decisions will ultimately determine your success or failure.
Cypress Inheritance: The Beginning will give you a unique gaming experience to enjoy. We do suggest to read the "How to play instructions". We intended for this game to be a game that the player goes into and has options, as well as objectives in an environment with an AI that is defending the area with its robotic skills.
CHAPTERS I, II and III
Cypress Inheritance: The Beginning (Chapter I) will be the first of Three Chapters which will make up this PC/MAC Game. Chapter I will be the single largest installment of the Three Chapters. Chapter II is now available AT NO ADDITIONAL CHARGE! This Chapter is shown in the main menu of the game and is the continued story with Lorna. Chapter III is scheduled to be added in December 2014.
Synopsis for Cypress Inheritance: The Beginning
You have learned that of your grandfather - Alfred Cypress, who you never knew you had, has disappeared. He was an eccentric and brilliant man who developed and programmed Artificial Intelligence into his living and working environments, which are in different locations around the world. With Alfred's disappearance, the A.I. programs have become more self-aware, protective, and possessive of the items they protect.
As your journey begins on a mysterious island, using the technology and assets provided to you, find and protect all the documents, designs and needed information that Alfred has strategically placed. These are crucial to find as others also may be trying to steal them. There may also be clues to your past and what may have happened to Alfred. Initially you only have 72 hours to complete the tasks that are before you. With this all in mind, you must use strategy, patience, stay strong and be careful to accomplish your objectives. As you progress forward trying to achieve your goals, you will find that the situation you are in continues to unfold and as you find answers you also have more questions.
Chapter II screenshots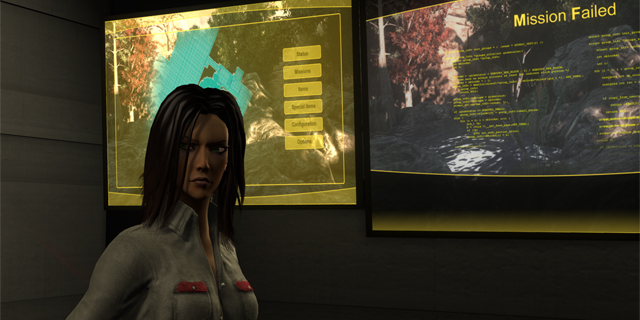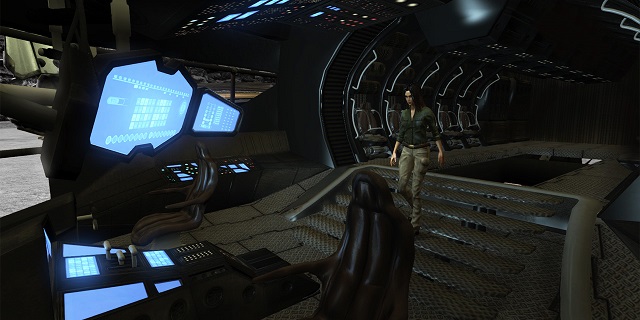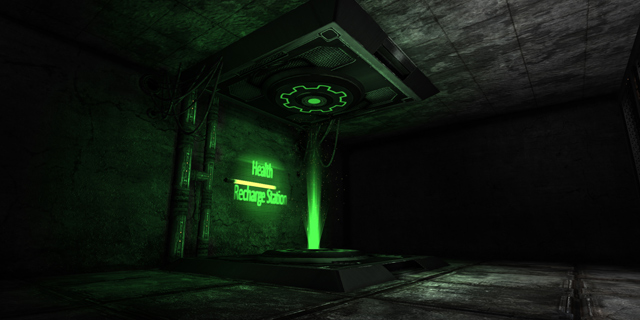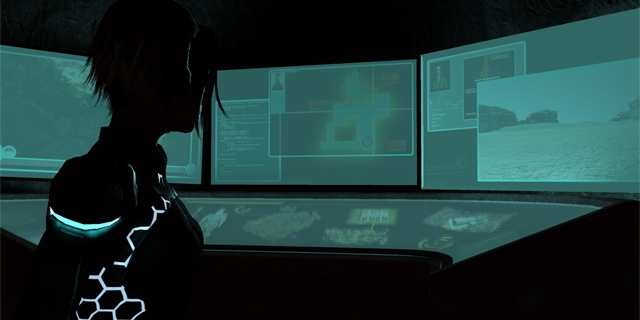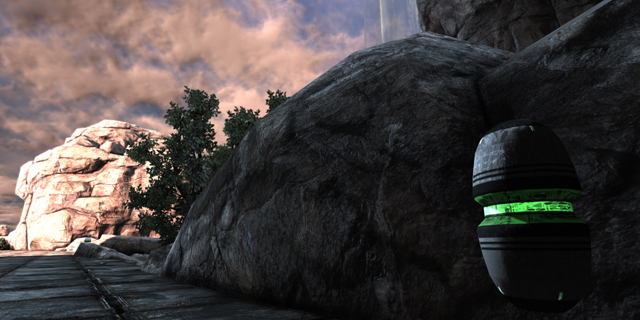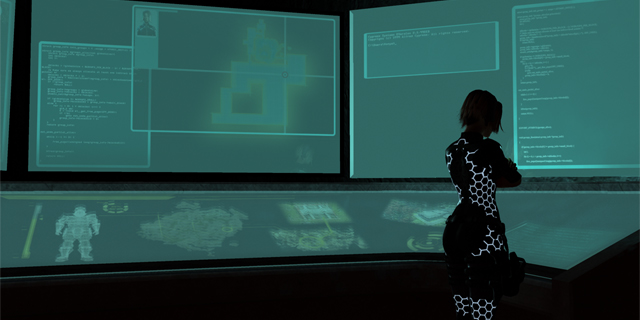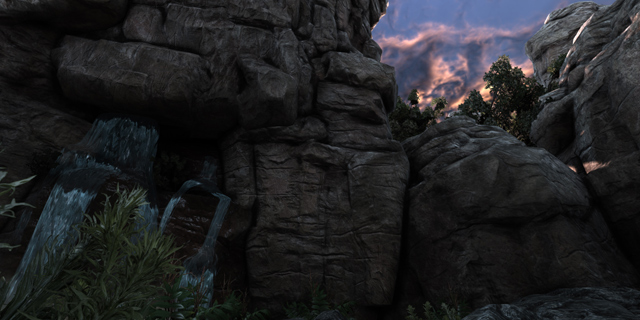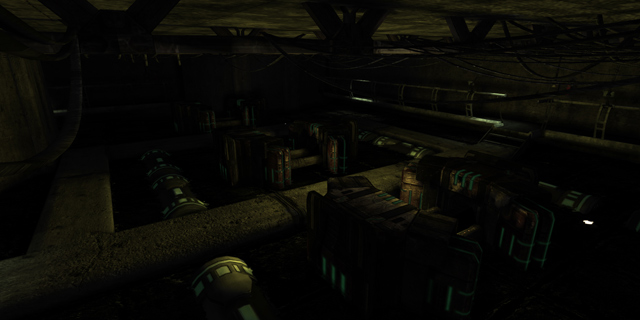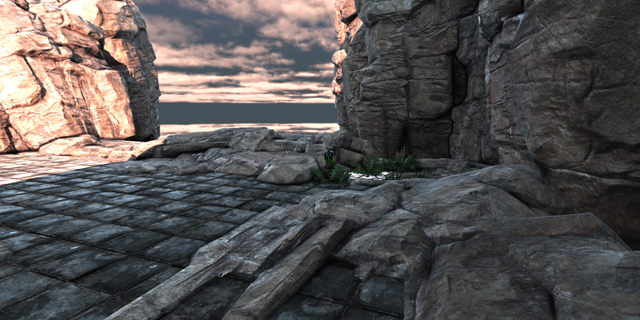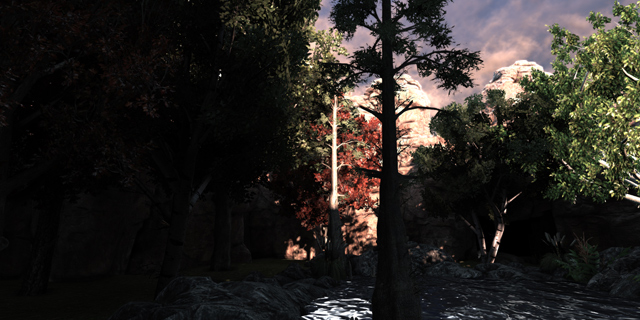 CHAPTER III
Chapter III will be released on December 15, 2014 and will consist of several hours of additional gameplay. This Chapter will also be added at NO EXTRA CHARGE and will be made available through the main menu of the game in an additional update as well. Below are some sneak peek screenshots from Chapter III !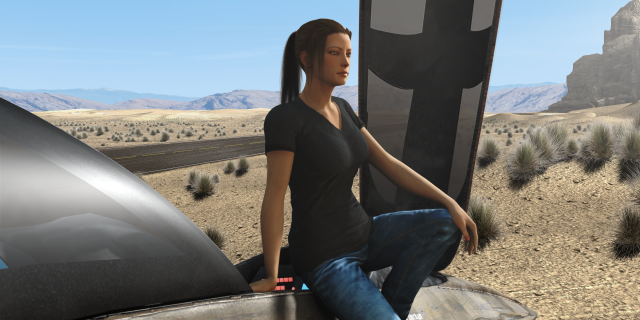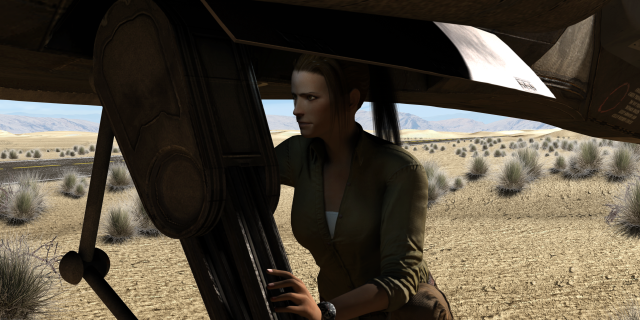 GAMEPLAY FEATURES
Single player, stealth based strategy gameplay
The Cypress Bloodline
- By being a part of the Cypress bloodline, Lorna Ritten is given a chance to finally find about her true identity. She has wanted to know about her true family ever since she learned she was adopted. Approached by a stranger, she is now given the opportunity to find the answers she has been wanting to know for so long.
Open World
- As Lorna, Immerse yourself in a non-linear, non-tutorial experience as you search for and uncover the secrets of the Cypress family past in an open world with day/night cycles all powered by the Unreal Engine. You will find hidden areas, outposts and vaults filled with secrets and challenges. From the endless forests to the dark shadows of the caves, there is much to discover.
You only have one chance to complete your mission.
Your choices and use of resources on Cypress Island will have permanent consequences that affect your chances of surviving the island and completing your mission.
Locate
– Find valuable information and uncover the secrets which were kept from you for so long. You will be given technology that will allow you to use stealth, which will enable you to search without being detected and will help you in achieving your mission.
Protect
– You will need to make sure these secrets are well kept and protected. Remember, the information you are about to recover could change the world.
Survive
– You must overcome challenges and obstacles while balancing your health and stamina. Having only 72 hours to accomplish your mission, you will need to use strategy, patience and stay strong to achieve your objectives.
The Enemy
– Beware Vonya and her growing army. She knows why you are here and is determined to capture you and prevent you from completing your mission. Health, stamina, how you strategize and traverse the area are extremely important to help you gain the assets she is protecting.
Multiple endings
- Based on choices you make throughout the game, your ending will be different.
Replayability
- With the locations of the Cypress family secrets randomly generated by the engine, along with the A.I., you will never play the same game twice.
ADDITIONAL FEATURES
• Chapters II and III will be added throughout 2014 at NO ADDITIONAL COST to players, adding several hours of extra gameplay!
• Family Friendly – Our game has no harsh violence, nudity or vulgar language.
• Cause & Effect Gameplay – With the design of the game you can enjoy different situations every time you play.
• Stunning 3D Graphics powered by the Unreal Engine.
• Enjoy an Original Soundtrack as you take your journey in Cypress Inheritance: The Beginning
• Easy to learn Controls
• We will have Oculus Rift Support Coming in mid 2014.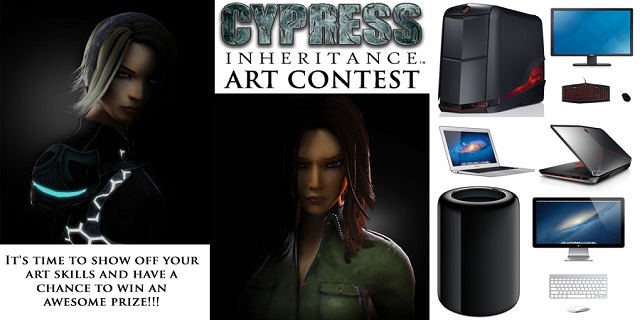 Check out our Art Contest here:
https://cypressinheritance.com/front/cypress-inheritance-art-contest/
System Requirements
Minimum:


OS: Window XP SP3

Processor: Intel i5 or AMD A10

Memory: 4 GB RAM

Graphics: NVIDIA GeForce GT 560 / ATI Radeon HD 6750

DirectX: Version 9.0c

Hard Drive: 7 GB available space

Sound Card: DirectSound compatible sound card
Recommended:


OS: Windows 7

Processor: Quad Core 3.0GHz or better

Memory: 4 GB RAM

Graphics: NVIDIA GeForce GTX 660 / ATI Radeon HD 7790

DirectX: Version 9.0c

Hard Drive: 7 GB available space

Sound Card: DirectSound compatible sound card
Show more details