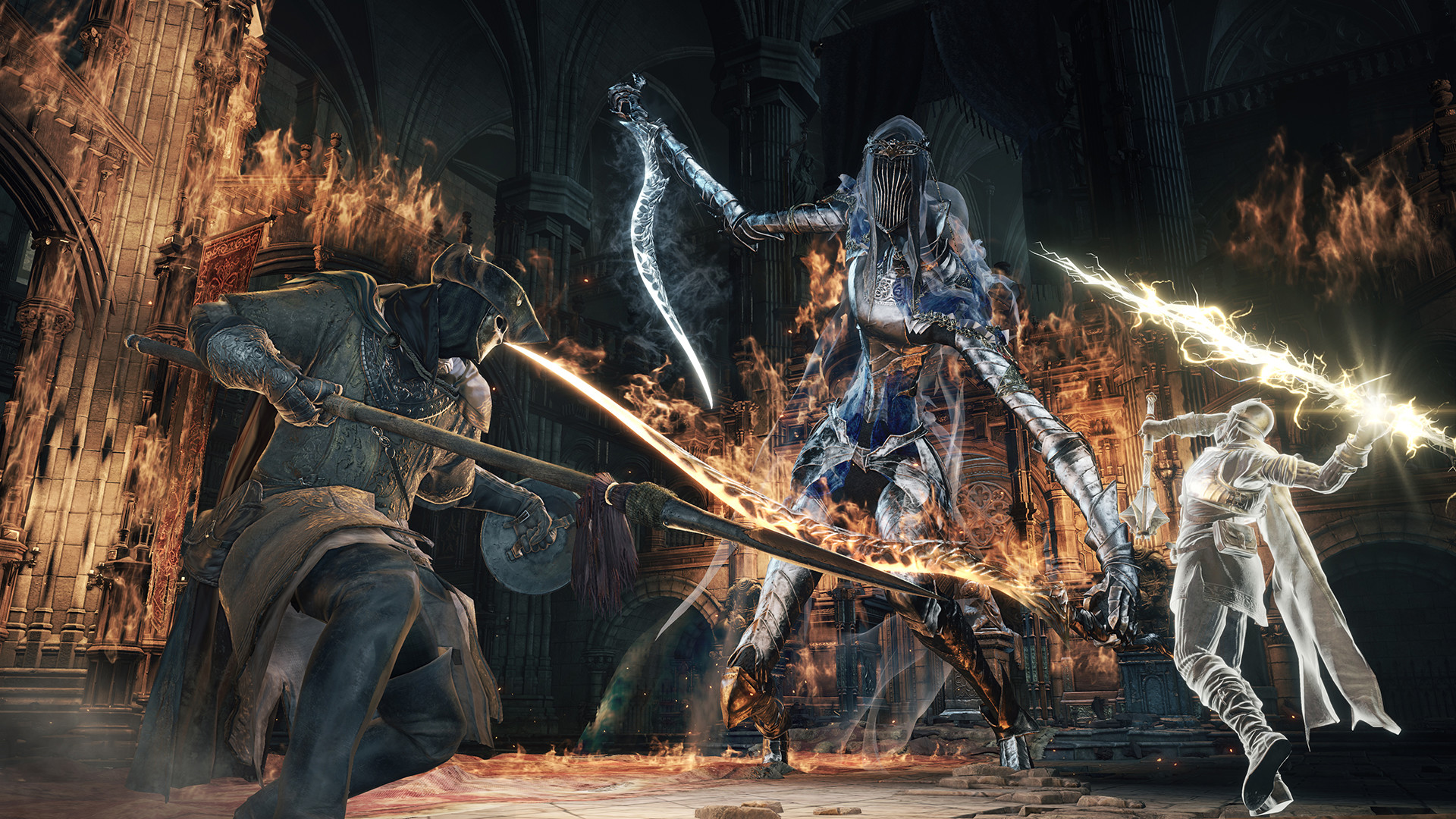 Dark Souls 3 Deluxe Edition (PC)
Availability

Out of Stock
Items included in this package:
DARK SOULS III
DARK SOULS III - Season Pass
About Dark Souls 3 Deluxe Edition KEY
As fires fade and the world falls into ruin, journey into a universe filled with more colossal enemies and environments. Players will be immersed into a world of epic atmosphere and darkness through faster gameplay and amplified combat intensity. Fans and newcomers alike will get lost in the game hallmark rewarding gameplay and immersive graphics.
Now only embers remain… Prepare yourself once more and Embrace The Darkness!
Plus, you'll get even more with the Dark Souls 3 Deluxe Edition, as you'll not only get the main game, but also have access to the Season Pass and gain access to 2 epic DLC packs!. Challenge yourself with new maps, bosses, enemies and additional weapon and armor sets. Prepare yourself once more and embrace the darkness.
You, are the unkindled. As part of the Dark Souls™ III Season Pass, expand your Dark Souls™ III experience with the Ashes of Ariandel™ DLC pack. Journey to the snowy world of Ariandel and encounter new areas, bosses, enemies, weapons, armor set, magic spells and more. Will you accept the challenge and embrace the darkness once more?
Fear not, the dark, ashen one.
The Ringed City is the final DLC pack for Dark Souls III – an award-winning, genre-defining Golden Joystick Awards 2016 Game of the year RPG. Journey to the world's end to search for the Ringed City and encounter new lands, new bosses, new enemies with new armor, magic and items. Experience the epic final chapter of a dark world that could only be created by the mind of Hidetaka Miyazaki.
A New World. One Last Journey.
Dark Souls III may be the end of the journey, but through the DLC of the Season Pass, you can extend that journey for quite some time. As if the RPG brutality of the game wasn't enough, now, you have the option of going to the world of Ariandel and The Ringed City! What dangers await you in them? What will you find that might change you for the better? Or for the worst? Dare to go into them through the Dark Souls III Season Pass!