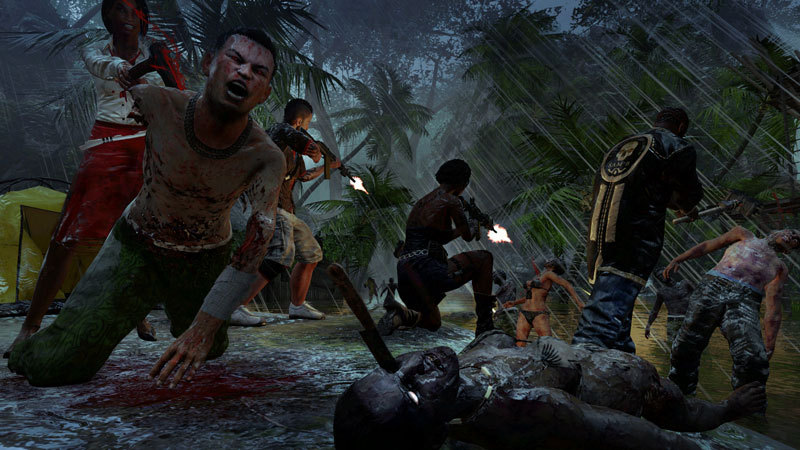 Dead Island Riptide Complete Edition
NOTICE: Activation key must be used on a valid Steam account, requires internet connection.
COMPLETE EDITION
---
Includes
Dead Island Riptide
The Survivor Pack
Fashion Victim DLCs
ABOUT THE GAME
---
Dead Island Riptide takes players to the island of Palanai on the Banoi archipelago, infested with bloodthirsty Zombies and only a few remaining Survivors still fighting for their lives.
Introducing new terrifying enemies, deadly weapons, a new playable character and much more, Dead Island Riptide will draw players back into a world that has grown corrupt - with the last rays of hope vanishing in rising tides.
KEY FEATURES
---
Successful combination of First-Person Action, Open World and Coop Multiplayer set against a tropical island backdrop


New playable character


New vehicles: boats


New multiplayer communication feature


New Zombies to kill & Locations to explore


New skills to develop
SYSTEM REQUIREMENTS
---
Minimum
Windows XP, Windows Vista, Windows 7
Processor: Core2Duo 2.66 GHz
Memory: 1 GB RAM
Video: ATI 2600XT 512MB VRAM (geforce 8600GT)
DirectX?:= DirectX version: 9.0 C
Recommended
Windows 7
Processor Speed: Core2Duo 2.66 GHz
Memory: 4 GB RAM
Video Ram: geforce 9600 (1G)
DirectX version: 9.0 C