Deus Ex: Mankind Divided Day One Edition (PC)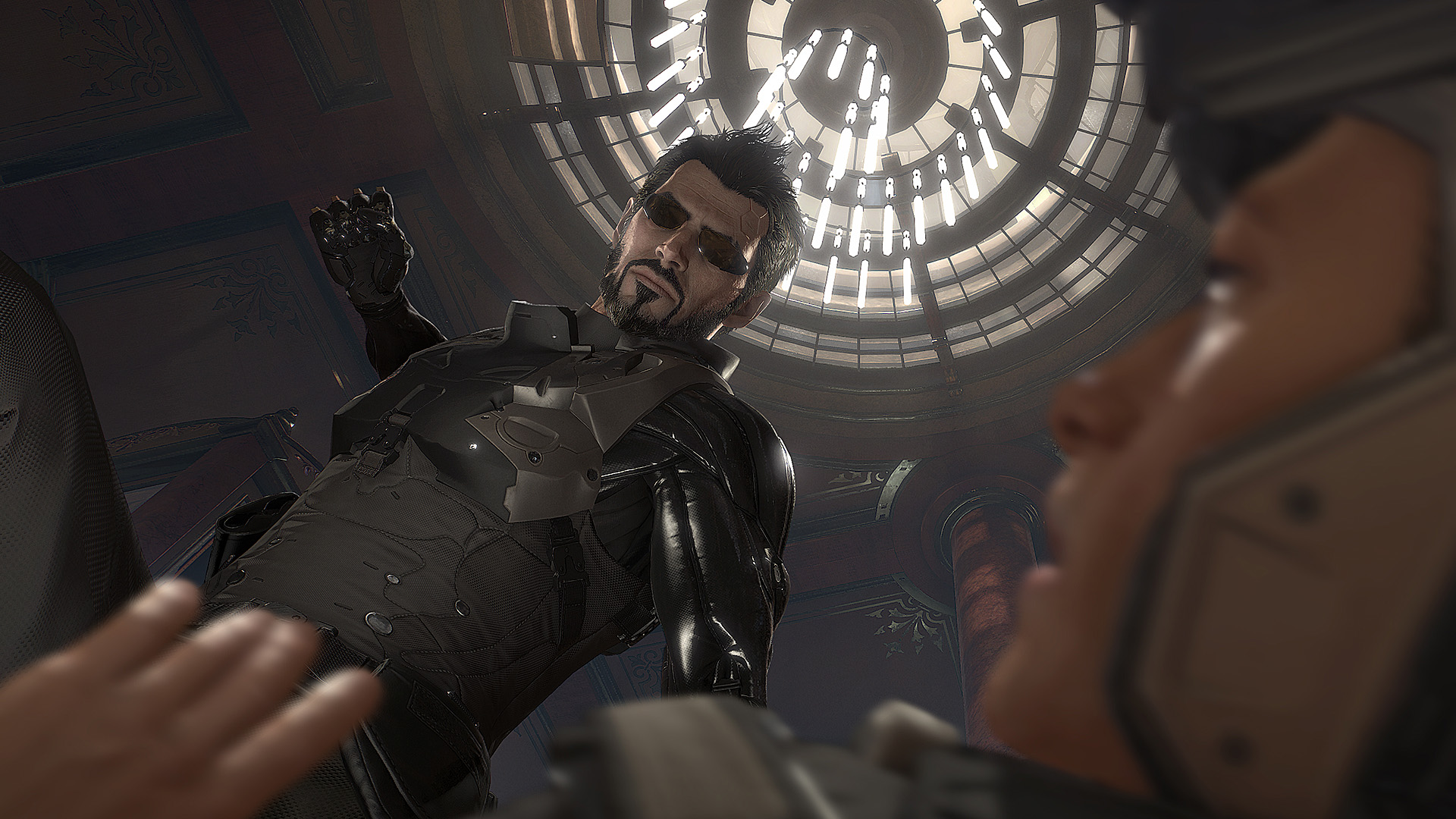 Day One Edition Content:
"Desperate Measures" extra in-game mission
Covert Agent Pack (Intruder Gear, Enforcer Gear and Classic Gear + 1 Praxis Kit + 1000 Credits)
Digital Novella
Digital Comic Book
Digital Artbook
Digital OST Sampler
About Deus Ex: Mankind Divided Day One Edition (PC)

The year is 2029, and mechanically augmented humans have now been deemed outcasts, living a life of complete and total segregation from the rest of society. Now an experienced covert operative, Adam Jensen is forced to operate in a world that has grown to despise his kind. Armed with a new arsenal of state-of-the-art weapons and augmentations, he must choose the right approach, along with who to trust, in order to unravel a vast worldwide conspiracy. Deus Ex: Mankind Divided – Breach is an innovative game mode included in Deus Ex: Mankind Divided.
This new take on the game offers, for the very first time, an arcade approach on the gameplay of Deus Ex: Mankind Divided, providing players with a connected puzzle shooter experience. As a Ripper, your objective is to obtain and sell highly classified corporate data by infiltrating some of the world's most secure servers, using the funds you acquire to upgrade both your skills and arsenal. As you play, the rewards you earn, including XP, credits, and booster packs, will allow you to face the increasing difficulty of the game. Challenge yourself, your friends, and people from around the world in the ultimate Deus Ex arcade twist. Breach is a live game mode, introducing new challenges and features by rolling out updates on a regular basis.
You didn't ask to be what you are, but you are what you are now. As Adam Jensen, you need to fight to get a world that is truly a better place. But how you get to that world is up to you. How you complete these levels is entirely your decision. After initial criticisms about the previous title, Deus Ex: Human Revolution, the team at Eidos have worked hard to ensure that freedom is the name of the game in regards to how you do things.
Then, in the Day One Edition of the game, you'll get exclusive items that no one else can get. Including special looks for your character, digital books, and a special in-game mission only for those who get the Day One Edition.