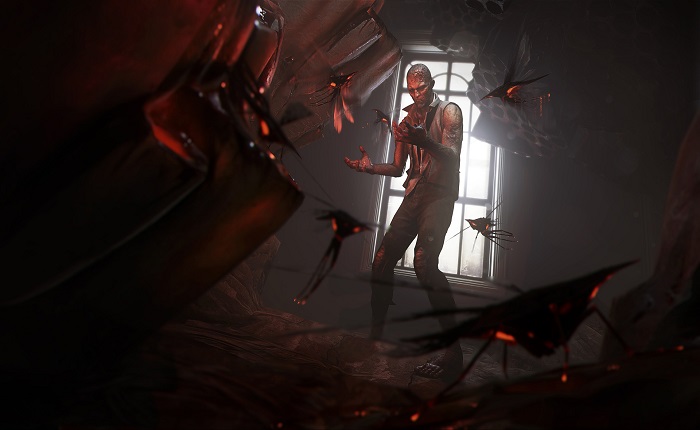 Dishonored 2 Imperial Assassins Pack (PC)
About Dishonored 2 (PC) Game Key
Praised by PC Gamer as "brilliant", IGN as "amazing" and "a super sequel, IGN as "amazing" and "a superb sequel", declared a "masterpiece" by Eurogamer, and hailed "a must-play revenge tale among the best in its class" by Game Informer, Dishonored 2 is the follow up to Arkane Studio's first-person action blockbuster and winner of more than 100 'Game of the Year' awards, Dishonored.
Play your way in a world where mysticism and industry collide. Will you choose to play as Empress Emily Kaldwin or the royal protector, Corvo Attano? Will you make your way through the game unseen, make full use of its brutal combat system, or use a blend of both? How will you combine your character's unique set of powers, weapons and gadgets to eliminate your enemies? The story responds to your choices, leading to intriguing outcomes, as you play through each of the game's hand-crafted missions.
Dishonored 2 is set 15 years after the Lord Regent has been vanquished and the dreaded Rat Plague has passed into history. An otherworldly usurper has seized Empress Emily Kaldwin's throne, leaving the fate of the Isles hanging in the balance. As Emily or Corvo, travel beyond the legendary streets of Dunwall to Karnaca, the once-dazzling coastal city that holds the keys to restoring Emily to power. Armed with the Mark of the Outsider and powerful new abilities, track down your enemies and take back what's rightfully yours.
But now, you don't have to do it with just what's in the game, as the Imperial Assassins Pack gives you even more options on what you can take into battle. The DLC includes the Duelist's Luck, a charm that gives ammo packs the chance to carry more than one bullet. Then there's the Void Favor charm, which will increase the chance of your supernatural abilities taking no mana upon use. Finally, you'll get a new addition to your Lore Book.