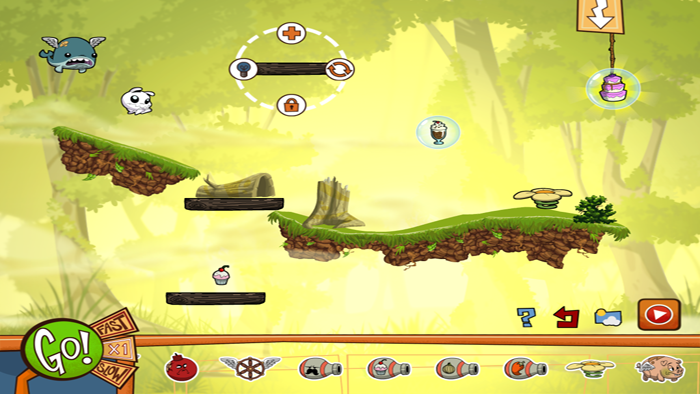 Eets Munchies (PC/Mac/Linux)
Beautiful Animation and Ridiculous Puzzles!
Hand-drawn animation, beautiful art, and pixel perfect physics come together to create delightfully tricky puzzles of increasing difficulty.

Multiple Unique Worlds!
Explore five unique worlds and dozens of mind-bending puzzles! Can you unlock the deviously challenging Mystery puzzles?

Create & Share Your Own Puzzles!
With the built in Puzzle Maker, you can create your own puzzles using the same tools we use and share them with your friends!