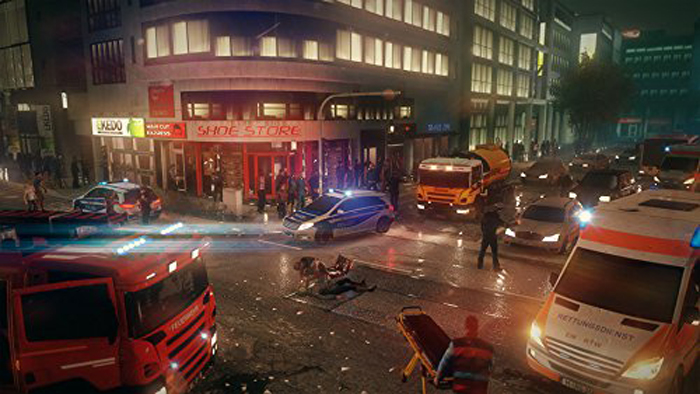 Emergency 5 - Deluxe Edition (PC)
Now it gets tough - Protect your hometown!
The legitimate successor of Emergency 4 is finally here! Earthquakes in Berlin, Trouble on the Reeperbahn and an avalanche in the Bavarian Alps - in EMERGENCY 5, the latest part of the successful rescue strategy series, is a lot of stuff to do. In EMERGENCY 5 for PC, the player directs thrilling rescue operations on three extensive and detailed maps.
Make sure that you have enough vehicles and workforces and that you are always in the right spot at the right time!
With the new graphics engine, a more realistic representation of the game world is possible. Among other things, physically correct shadows calculated, as well as a larger number of pedestrians and changing weather conditions can be illustrated. One of the highlights of EMERGENCY 5 is the improved editor with which the player can even edit and create game content.
Features
Emergency 5: Finally, the new part of the hit series!
Unique strategy Rescue Simulation with Editor for DIY
Exciting operations on gigantic Free Play maps in Berlin, Hamburg and Munich
Save lives with the help of firefighters, police, paramedics and technical forces