Fallout: A Post Nuclear Role Playing Game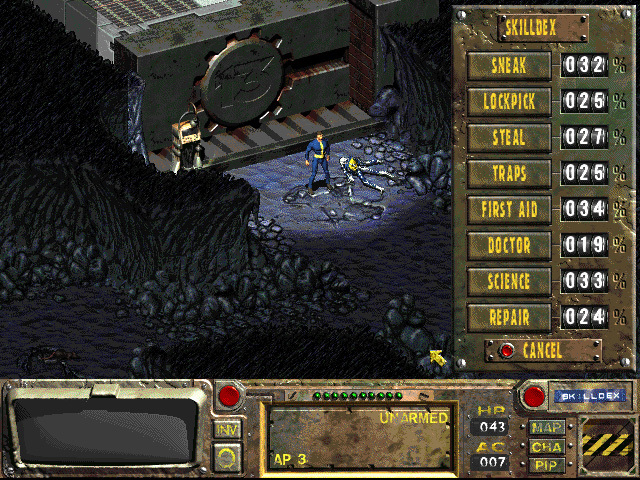 NOTICE: Activation key must be used on a valid Steam account. Requires internet connection.
ABOUT THE GAME
---
You've just unearthed the classic post-apocalyptic role-playing game that revitalized the entire CRPG genre.
The Fallout? SPECIAL system allows drastically different types of characters, meaningful decisions and development that puts you in complete control. Explore the devastated ruins of a golden age civilization. Talk, sneak or fight your way past mutants, gangsters and robotic adversaries. Make the right decisions or you could end up as another fallen herin the wastelands...
SYSTEM REQUIREMENTS
---
Windows 98/Me/2000/XP/Vista/Seven
Pentium-90
16 megs of RAM
DirectX 3.0a or 5.0
SVGA
DirectSound compatible sound card
---
Fallout?, Fallout? 2 and Fallout? Tactics are trademarks or registered trademarks of Bethesda Softworks LLC, a ZeniMax Media company, in the U.S, and/or other countries. All Rights Reserved.