Far Cry 3 The Lost Expeditions Edition (PC)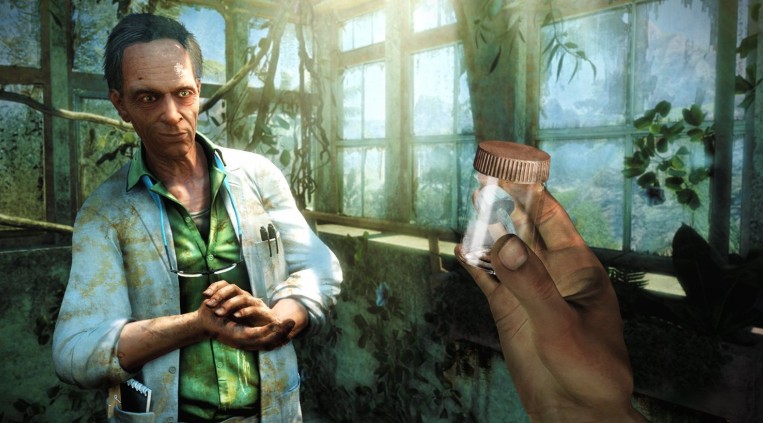 THE LOST EXPEDITIONS
Discover the forgotten World War II ruins of the island in 2 exclusive extra missions. Find the way out to escape the research complex and the pirates standing between you and freedom. Blast away your opponents with immediate access to the Type 10, a modified single-handed destructive shotgun for multiplayer.
MISSION 1: FORGOTTEN EXPERIMENT
Trapped inside a forgotten research facility, Jason discovers that the only way out is through the crumbling WWII ruins. But if Jason hopes to escape, he'll have to activate the old experiments and unleash the electric storm that could kill him.
MISSION 2: IGNITION IN THE DEEP
Inside an abandoned WWII military silo, the only thing standing between Jason and freedom are pirates and a forgotten missile leaking a lake of fuel. One stray bullet and the entire complex could go up in flames, forcing Jason to rely on his wits and stealth to survive.
PRODUCT DESCRIPTION
Far Cry 3 players step into the shoes of Jason Brody, a man alone at the edge of the world, stranded on a mysterious tropical island cut off from civilization. In this savage paradise where lawlessness and violence are the only sure thing, players will dictate when, where and how the events of the game unfold. Players will slash, sneak, detonate and shoot their way across the island in a world that has lost all sense of right and wrong.
KEY FEATURES
UNIQUE AND FULLY-REALIZED WORLD
The island of Far Cry 3 will drop the player into a rich and stunningly well-realized environment, full of intriguing characters to meet, locations to explore and explosive fights to jump into.
NARRATIVE-DRIVEN EXPERIENCE
Alone on a tropical island, the player will have to confront the dark side of humanity. As Jason Brody, gamers will be impelled to act as he learns more about the horror and corruption that is taking place on the island.
MODERN-DAY SETTING & CONTEXT
Far Cry 3 exists within a world of conceivable reality, where the events could have been ripped straight from the headlines of the news.
ENVIRONMENT RICH WITH OPPORTUNITIES
The natural environment is a tool to be used for survival, improvising your attack or deception of the enemy. Gameplay will reflect the range of opportunities and variety only this type of environment could provide.