Final Fantasy VII Final Fantasy VIII Double Pack EU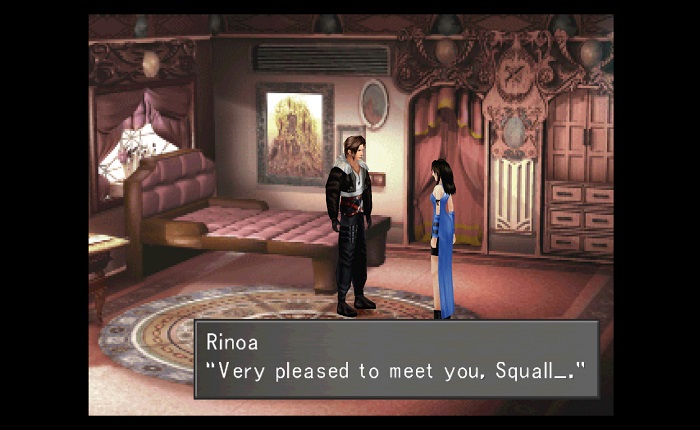 About Final Fantasy VII Final Fantasy VIII Double Pack EU
The Final Fantasy series is one that is steeped in tradition, but it was two games that truly took the step into the modern era of gaming. Now, get the legendary Final Fantasy VII, and the epic Final Fantasy VIII in one set. The Final Fantasy VII / Final Fantasy VIII Double Pack includes both games at their peak, and includes the legendary stories, characters, and gameplay that helped set them apart from the pack.
Play as fan favorite character Cloud Strife as he tries to both save his friends, and save the world from the Shinra corporation. Then, delve into the story of Squall Leonhart, who gets his life turned upside down in numerous ways on the path to finding himself.
Final Fantasy VII
In Midgar, a city controlled by the mega-conglomerate Shinra Inc., the No. 1 Mako Reactor has been blown up by a rebel group, AVALANCHE.
AVALANCHE was secretly formed to wage a rebellion against Shinra Inc., an organisation which is absorbing Mako energy, destroying the natural resources of the planet. Cloud, a former member of Shinra's elite combat force, SOLDIER, was involved with the bombing of the Mako Reactor.
Can Cloud and AVALANCHE protect the planet from the huge, formidable enemy, Shinra Inc.?
Final Fantasy VIII
It is a time of war. Galbadia, a Global Superpower, has declared war on Dollet, a country whose training academy is home to two personalities: the hot-headed Seifer and the 'lone wolf', Squall Leonhart. Both are equally at conflict with each other as their country is with Galbadia; to others, Squall appears lacking in team spirit, while Seifer lacks the discipline of his rival. However, a chance encounter with the free-spirited Rinoa Heartilly turns Squall's universe upside down; having thrived on discipline, Squall find the carefree Rinoa fascinating. He also begins to dream that he is Laguna Loire, a Galbadian army soldier…
Experience the legendary stories in the Final Fantasy VII / Final Fantasy VIII Double Pack.
Product Description

It's time to lose yourself in two of the most classic FINAL FANTASY games that revolutionized the RPG genre. The FINAL FANTASY world comes to life in a dazzling display of digital artistry as life-like characters and seamlessly integrated CG animation are combined with epic story-telling and un-matched gameplay.

Final Fantasy VII - Our adventure begins when a cold-hearted mercenary named Cloud Strife is hired to take part in a series of raids on 'Mako' energy reactors which his eco-warrior employers believe are draining the planet's life-force. In the chaos that ensues, Cloud will make a discovery that will change his life, and the world, forever.;Final Fantasy VIII - Prepare to join Squall Leonhart on an epic adventure which will see him vie with a sworn rival, confront a malevolent sorceress, and attempt to make sense of his own mystifying dreams...