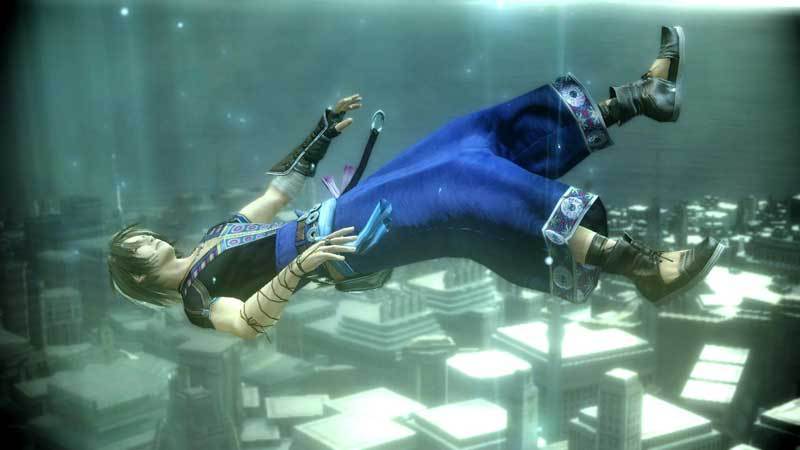 Final Fantasy XIII-2
Availability

Out of Stock
NOTICE: Activation key must be used on a valid Steam account, requires internet connection.
The following languages are available for this title:
Audio: English, Japanese
Text: English, French, Italian, German, Spanish
ABOUT THE GAME
---
Now enhanced for Windows PC,
FINAL FANTASY XIII-2
is created with the aim of surpassing the quality of its predecessor in every way, featuring new gameplay systems and cutting-edge visuals and audio. In this game the player has the freedom to choose from a range of possibilities and paths; where their choices affect not only the immediate environment, but even shape time and space!
It is no longer about facing destiny. Create a new future and change the world!
KEY FEATURES
---
Now Enhanced for Windows PC
Including a range of the downloadable content from the original console, plus the choice for either English or Japanese voiceovers, 60 frames-per-second graphics and customizeable rendering resolution (720p, 1080p, and more).
Larger, More Interactive Environments
Places with multiple pathways to explore, and many secrets to find, offer players the chance to shape the adventure their way.
Time Travel - A New Dimension of Exploration
The situation, scenery, flora, fauna and weather conditions all change, depending on when you visit locations. Untangling the threads of time is essential in witnessing the full story!
Enhanced Battle System
New elements such as visually dynamic Cinematic Action sequences, and an innovative battle clock that will either reward or punish players, create further variety and choice for the player.
Master of Monsters
A wide variety of over 150 different monsters inhabiting the game world can be recruited into the player?s party and battle strategy, with each creature having unique and devastating special abilities!
SYSTEM REQUIREMENTS
---
Minimum
Operating system: Windows? XP SP2 or later
Processor: 2GHz Dual Core CPU
Memory: 1500 MB RAM
Hard disk space: 30GB available space
Graphics: NVIDIA? Geforce? 8 series/ATI Radeon HD 4000 series VRAM 256MB or later
Sound: Sound card compatible with DirectX? 9.0c
DirectX?: Version 9.0c
Additional notes: Full screen discplay mode will only run on an environment that supports a screen resolution of 1280x720
Recommended
Operating system: Windows? Vista 7/8
Processor: Intel? Core2 Quad (2.66GHz)/AMD Phenom II X4 (2.8GHz) processor
Memory: 2GB RAM
Hard disk space: 30GB available space
Graphics: NVIDIA? Geforce? GTX 460/ATI Radeon HD 5870
Sound: DirectX 11 compatible sound card
DirectX?: Version 11
Additional notes: Maximum supported frame rate: 60fps
A game controller using Xinput is recommended for this game (if using a Directinput based controller, please use the driver side key configuration to adjust as required)
---
?2011, 2014 SQUARE ENIX CO., LTD. All Rights Reserved.
CHARACTER DESIGN: TETSUYA NOMURA
FINAL FANTASY, SQUARE ENIX and the SQUARE ENIX logo are registered trademarks or trademarks of Square Enix Holdings Co., Ltd.