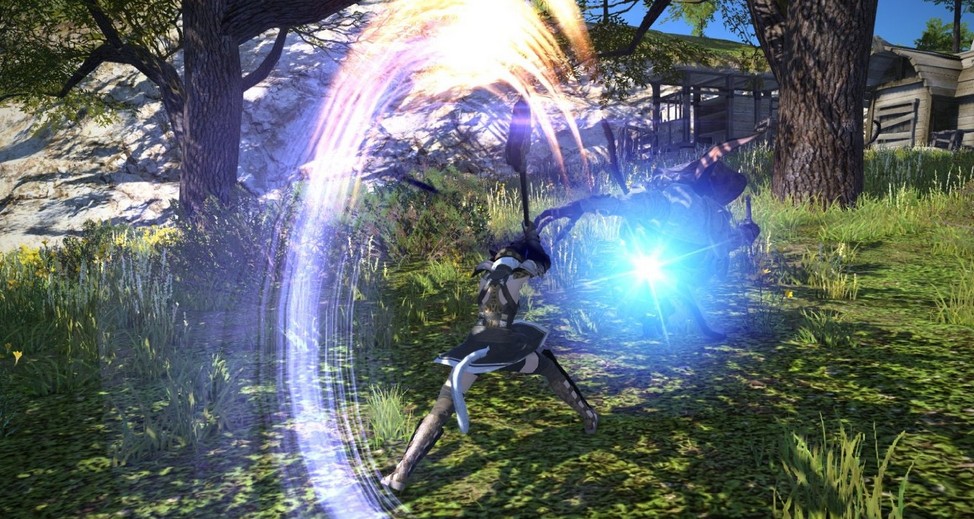 Final Fantasy XIV: A Realm Reborn - EU (PC)
Final Fantasy XIV: A Realm Reborn - EU Game Key Features
FINAL FANTASY XIV: A Realm Reborn is a massively multiplayer online role-playing game (MMORPG) for Windows PC, PlayStation 3 and PlayStation 4 that invites you to explore the realm of Eorzea with friends from around the world. Form a party and adventure with a multitude of players from across the globe. Forge friendships, mount chocobos, and board airships as you and your companions create your own unique stories in Eorzea.
Eorzea. A Land embraced by Gods and forged by Heroes. Seeking control of this realm and its abundant crystal resources, the Garlean Empire sends forth a massive host on a campaign to conquer its southern neighbor. Driven by madness, the commander of the invading forces silently plots to tear the moon from the heavens and hurl it down upon the land. The people of the realm soon learn of this foul scheme, and join their hands in prayer in an eleventh-hour attempt to entreat the aid of the gods, only to see their endeavors fail. From within the moon emerges Bahamut, an ancient terror seething with rage fueled by countless generations of imprisonment. Sensing the tug of Fate, a powerful magus channels the last of his strength to send Eorzea's heroes into a temporal rift. There they wait, untouched by the flames of destruction, until they are needed again. Those heroes are you, and the hour of awakening is now. Come and witness a realm reborn.
In the game, you can play by yourself, or, team up with many other players in order to do whatever you want. Complete the main story, level up your character through quests and raids, get the items you want to get, and much more.
Final Fantasy XIV has all the things you love in a Final Fantasy game, and then put them into a vast MMORPG. There's plenty of classes and jobs for you to choose from and become, giving you powers and abilities that'll affect your style of play for the better. Plus, there's the power story, tons of multiplayer events and combat for you to partake in, and that's just the tip of the iceberg.