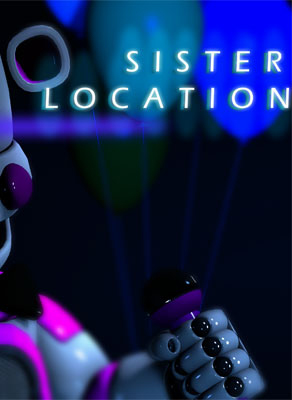 Five Nights at Freddys Sister Location (PC)
About This Game
Welcome to your new summer job at Freddy Fazbear's Pizza, where kids and parents alike come for entertainment and food as far as the eye can see! The main attraction is Freddy Fazbear, of course; and his two friends. They are animatronic robots, programmed to please the crowds! The robots' behavior has become somewhat unpredictable at night however, and it was much cheaper to hire you as a security guard than to find a repairman.
From your small office you must watch the security cameras carefully. You have a very limited amount of electricity that you're allowed to use per night (corporate budget cuts, you know). That means when you run out of power for the night- no more security doors and no more lights! If something isn't right- namely if Freddybear or his friends aren't in their proper places, you must find them on the monitors and protect yourself if needed!
Then, just when you think it's safe to come out and play, Five Nights at Freddys Sister Location will bring you even more terror!
Welcome to Circus Baby's Pizza World, where family fun and interactivity go beyond anything you've seen at those *other* pizza places! With cutting-edge animatronic entertainers that will knock your kids' socks off, as well as customized pizza catering, no party is complete without Circus Baby and the gang!
Now hiring: Late night technician. Must enjoy cramped spaces and be comfortable around active machinery. Not responsible for death or dismemberment.
So, do you think you can survive why lies waiting for you? Can you strategize properly under pressure to ensure that you don't get hurt, or killed, or both? This isn't a trick question, because this will be your tasks in these games, so whether you play the original or the added Five Nights at Freddys Sister Location, you're about to see it's not all fun and games.