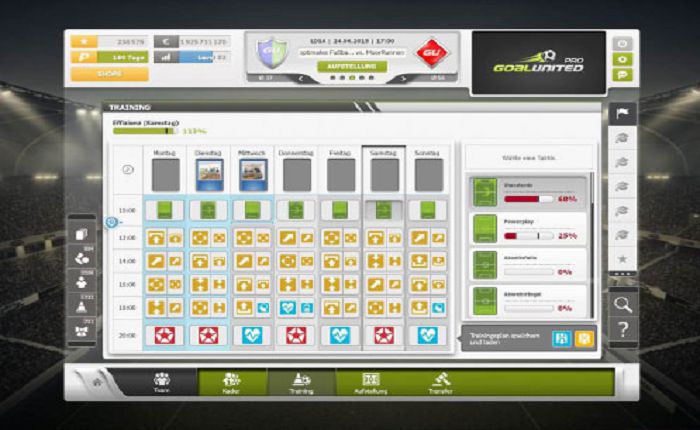 Football Manager Goalunited PRO
goalunited PRO is a football manager with unique and complex game depth that offers long term motivation like no other management game.
Features
Stadium complex Create the best training facilities, a youth academy and an outstanding medical department. Your fans also appreciate a good infrastructure, as well as snack bars or restaurants.
Line-up Select the fitting formation for your players, decide over offensive or defensive strategy and place the right players to lead your team to the victory.
Training Tactic, skill or endurance training? You decide what to train. Develop your players and turn your talents into real superstars.
Squad The right setup of your team is one of the main tasks. Old reliables, fresh talents, or a combination? Many strategies work!
Transfer With smart transfers on the real time transfer market you can quickly strengthen your team or purchase young talents.
Live Ticker Follow each minute of your matches in the Live ticker. Can your team stand up to the opponents?