Freeze Tag Fun Pack #2 - Steam Gift (PC)
Availability

unavailable

Delivery Time

1-24 hours
Language

English

Platform

PC

Version

Region Free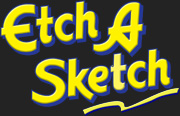 Grizelda the witch has shaken things up inside the Etch A Sketch, and Knobby must restore draw and order. Help Knobby save his kidnapped friend. Stop Grizelda's evil plan to turn everything in the Land of Aha! to Dullsville. Full of creative art tools and unique games, Etch A Sketch is creative fun for the whole family!
Play Knobby's Quest and Knobby's Bounce: two games with 78 levels of fun
Discover Classic Etch A Sketch, a digital upgrade to your favorite drawing toy
Create colorful masterpieces with Color Sketch art studio
Send your creations to your friends and family
Unlock hidden items and drawing templates
Enjoy hilarious new characters
Listen to beautiful music and funny sound effects

Test your memory and puzzling skills at the same time!
Based on the classic TV game show, Concentration is two games in one: matching and puzzling. Match the scrambled prizes behind the numbered panels to win. Each combination turns over two panels to reveal a portion of the hidden rebus (picture puzzle). After each match, you earn a chance at solving the puzzle underneath. But watch out! Your opponent is trying to solve it, too. If you guess correctly, you could move on to the bonus round where you have a chance to win a new car!
Hours of fun with over 100 rebus puzzles to solve
Colorful, whimsical graphics
Suitable for everyone with 3 levels of difficulty
Challenge your family and friends in 2 player mode
Great game show host
Snappy music and sound effects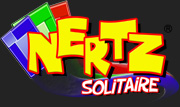 A new twist on the all-time favorite card game, Nertz Solitaire is competitive solitaire at its best. Just like traditional solitaire, build piles of cards in ascending and descending order. Win by scoring the most points and getting rid of your Nertz pile before your opponent. Enjoy three exhilarating game modes: Step in for some quick fun in Quick Play mode; Play the classic card game with Nutzy and his squirrelly family in Classic mode; Show that you have what it takes to be a Nertz Champion in Championship mode. But be careful 'cause Nertz can drive you nuts!
Enjoy endless play
Play three exhilarating game modes: Quick Play, Classic, Championship
Challenge 8 squirrelly opponents up to 3 at a time
Unlock new music tracks, backgrounds, and colorful card designs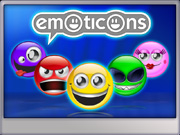 OMG! LOL! ;-) Happy, grumpy, flirty or CrAzY, Emoticons is the game for Everyone! EmoticonsTM is a NEW puzzle game and NEW play mechanic that is easy to play and impossible to stop playing. Mix and Match an entire cast of emoticon characters. Make the biggest matches and the longest chains of combos to rack up the most points. Players will be chatting about Emoticons. With its intuitive and rewarding gameplay, and meet-cute story, you'll have so much fun you'll want to IM it to a friend! :-)
LOL! Brand new gameplay that is as fun and addictive as your favorite puzzle games
OMG! Bright and fun animated Emoticon characters
W0W! Four gameplay modes: Classic, Timed, Challenge, and Puzzle
SW33T! Earn high scores and trophies
CUTE! Unlock the progressive IM romance between Smiley and Lolli
System Requirements
OS: Windows 98/WinME/2K/XP/Vista
Processor: Pentium III 500 MHz
Memory: 256 MB RAM
Graphics: 32 MB Video RAM
DirectX: 8 or higher
Hard Drive: 123 MB
Sound: On board sound card or better
Show more details