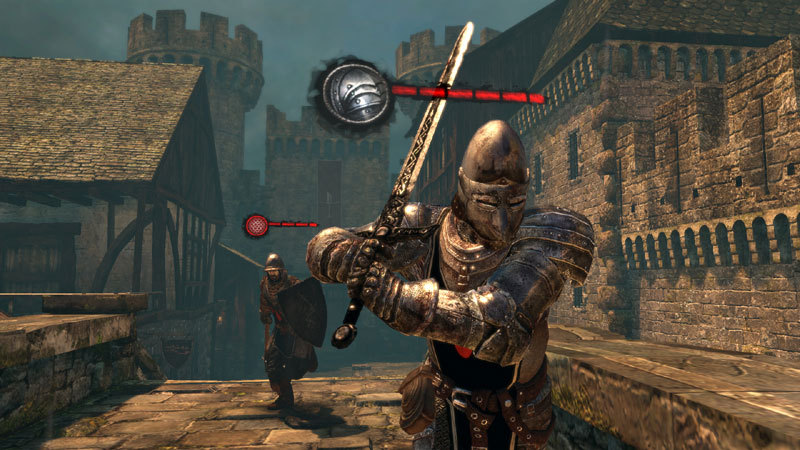 Game of Thrones - Special Edition
---
NOTICE: Activation key must be used on a valid Steam account, requires internet connection.
Game of Thronesᄀᄚ Special Edition includes:
Game of Thrones
Game of Thrones - Beyond the Wall (Blood Bound) DLC
Game of Thrones - Dog Pack DLC
Game of Thrones - Weapon Pack
About the game
One great role playing game, two epic quests
Experience an amazing adventure in one of the most complete and fascinating universes in medieval-fantasy literature.
Game of Thrones is a great Role Playing Game that puts you at the core of a thrilling plot, where your fate will be guided by vengeance, allegiance and honor.
Play as two very different heroes across the two main quests leading you to the heart of mythical locations from Westeros. Amidst a background of conspiracy and betrayal, try to survive the orchestrated machinations around the Iron Throne.
Develop your characters, learn powerful skills, and participate in tactical and spectacular battles; sharpen your diplomacy skills to sometimes favor speech over violence. But more than anything, beware... all your actions may have heavy consequences on your adventure!
Key features
2 original stories based on the universe of ?A Song of Ice and Fireン by George R.R. Martin
Spectacular and tactical battles!
Many secondary quests to complete
Explore the mythical locations from the saga, and meet iconic characters
System requirements
Windows - Minimum:
OS: windows XP SP3/windows vista SP2/windows 7
Processor: AMD/intel dual-core 2.2 GHZ
RAM memory: 2048 Mb
Graphics card: 256 Mb 100% directx 9 and shaders 3.0 compatible
ATI radeon HD 2600 XT/nvidia geforce 7900 GTX or higher
Hard disk space: 7 Gb
Sound card: directx 9 compatible
Internet connection required the game activation
?2012 CYANIDE S.A. and Focus Home Interactive. Published by Focus Home Interactive under license from Cyanide S.A. HBO and related trademarks are the property of Home Box Office, Inc. All Rights Reserved. Used under license from Home Box Office, Inc. Cyanide S.A and its logo are trademarks or registered trademarks of Cyanide S.A. Focus, Focus Home Interactive and their respective logos are trademarks or registered trademarks of Focus Home Interactive. All rights reserved. All other names, trademarks and logos are property of their respective owners.