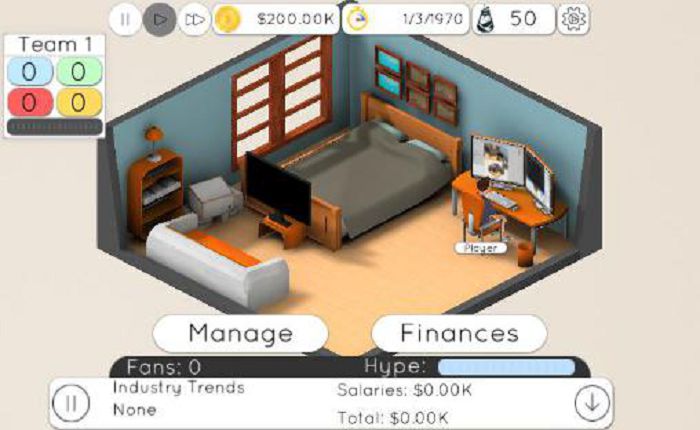 Game Tycoon 2 (PC)
About This Game
Welcome back to the industry!

Game Tycoon is back and just as the games industry has evolved, so has Game Tycoon.

Choose one of the three developers and develop the video game hits of tomorrow for PC, console, handhelds, smartphones and other platforms.

As an indie game developer, you find yourself mixing it with the big boys. To survive, as an indie in this cutthroat business, you will need to be creative and nimble. Spot the niche, back your hunches and go for it!

Experience the thrill and fascination of game development through the eyes of a development studio. Uses technologies and follow industry trends from 1980 right up until 2030. All of which are in even more detailed than before.

Will you become a Game Tycoon?
Features of the final version:
Cartoon style graphics
Three different characters to choose from
Detailed overviews and several game locations to choose from
20 missions, each with inclusive tutorials and one endless game
Integrated privacy with approachable status symbols
An accurate replica of video games economics
Use different software and hardware technologies dating from 1980 along with many development techniques
Available in English and German
Varied soundtracks
Many gags and more!