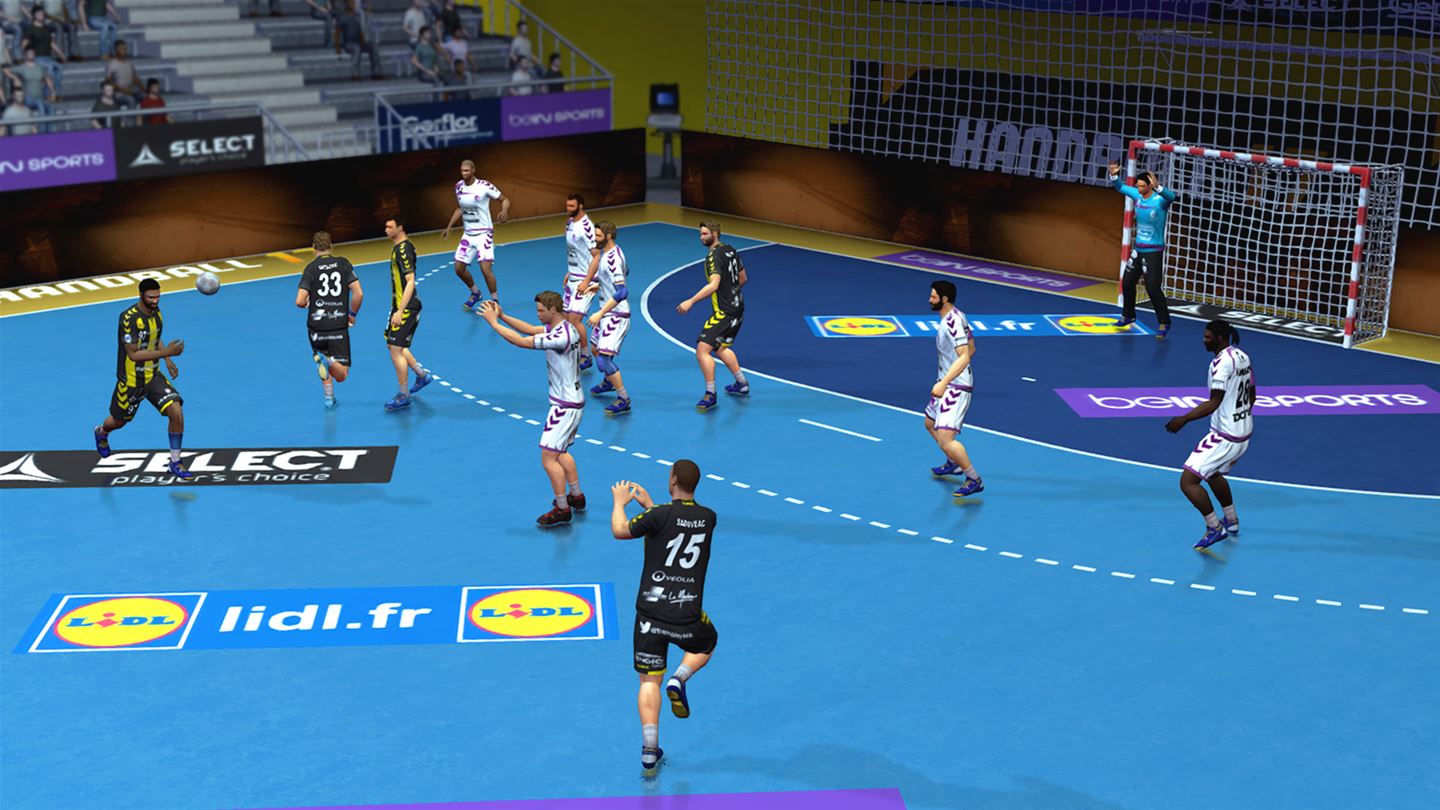 Handball 17 (PC)
About this game
Find the 82 official teams from the most prestigious European leagues: the LIDL STARLIGUE and PROLIGUE in France, the DKB Handball Bundesliga & 2. Handball-Bundesliga in Germany and the Liga ASOBAL in Spain.
Handball 17 features entirely redesigned controls, dynamic artificial intelligence, single player Season and Career modes, local and online multiplayer modes, and several levels of difficulty for an experience that is as close as it gets to the real thing.
Experience all the sensations of handball with all the faithfully reproduced moves and tactics. The movement in Handball 17 is even more fluid than before, player positioning is more realistic and even more accurate moves offer a breath-taking experience. Spin shots, tactical combinations and dynamic defence ensure fast-paced, frenzied matches! The controls in Handball 17 have been completely redesigned to make it easier for beginners to learn the techniques while still giving experts the complete control they want. The improved artificial intelligence, new levels of difficulty and contextual help mean the game can adapt to each player's unique playing style. Using the simple shooting system, become an expert at the hip shot, the spin shot and feints so you can be ready to challenge the biggest teams.
Such things you'll find in Handball 17 include:
- All the players and official teams of the 2017 season
- Fast-flowing matches in both single player and multiplayer modes
- Easy-to-use controls
- All the handball moves: the spin shot, the hip shot, the feint, combinations, etc.
- Several levels of difficulty
- Dynamic Season and Career modes.
So, test your skill in Handball 17, and see what you can do. You'll need to adapt quickly, as your opponents won't let up on your for a second. After all, victory and glory are the true names of the game, and if you don't strive for it, they certainly will. Test yourself against the AI of the game, then, when you feel you are ready, head into the Career Mode, or the Season Mode. Better yet, test yourself against other Handball 17 players to see who is the king of the court.