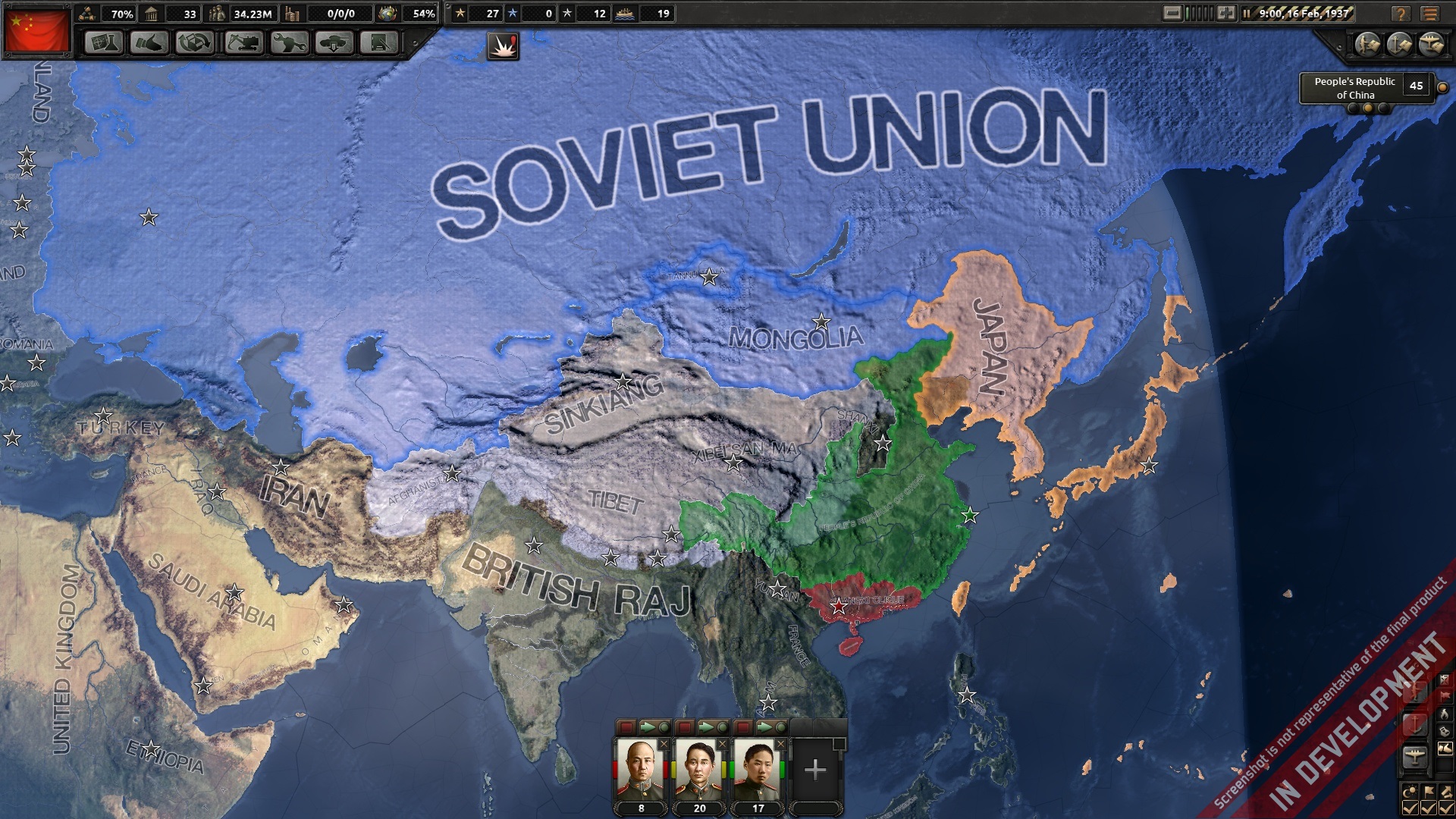 Hearts of Iron 4 DE Version (PC)
About Hearts of Iron 4 DE Version (PC) Game Key
Victory is at your fingertips! Your ability to lead your nation is your supreme weapon, the strategy game Hearts of Iron IV lets you take command of any nation in World War II; the most engaging conflict in world history.
From the heart of the battlefield to the command center, you will guide your nation to glory and wage war, negotiate or invade. You hold the power to tip the very balance of WWII.
It is time to show your ability as the greatest military leader in the world. Will you relive or change history? Will you change the fate of the world by achieving victory at all costs?
Total strategic war:
War is not only won on land, sea and in the air. It's also achieved in the hearts and minds of men and women.
Authentic real-time war simulation:
Let the greatest commanders of WW2 fight your war with the tools of the time; tanks, planes, ships, guns and newly discovered weapons of mass destruction.
Assume control of any nation:
Choose from the greatest powers striving for victory, or the small nations trying to weather the storm.
Turn the world into your battlefield: Experience the full WWII timespan in a topographical map complete with seasons, weather and terrain. Snow, mud, storms can be both your strong ally and a ruthless enemy.
Just like in a war, you'll have options of how to achieve your victory. Will you try and be diplomatic so that you can achieve peace as quickly as possible? Or, will you put your foot down and try to stamp out every enemy you see in your sights? The choice is yours, but remember, the fate of the war, and the world, may rest on your decisions in battle.
Plus, as all nations are different, so too are the technology they're getting. Get your army the best tech you can through the game, and use it to ensure victory for your nation.