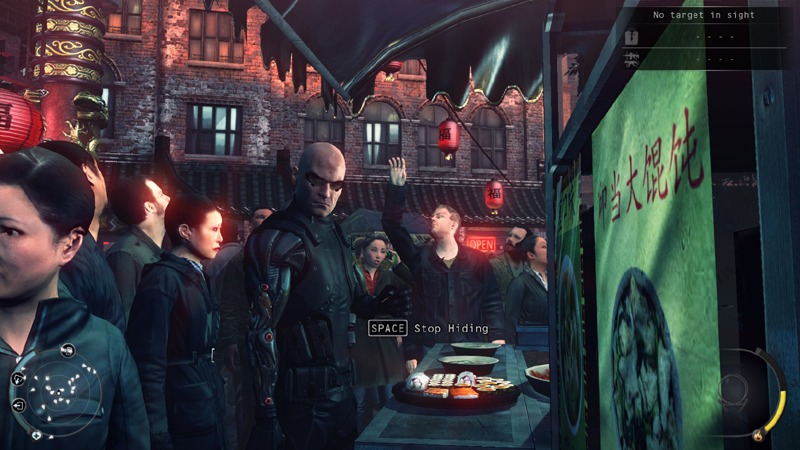 Hitman: Absolution DLC Collection
Availability

Out of Stock
NOTICE: Requires the base game
Hitman Absolution
in order to play. Activation key must be used on a valid Steam account, requires internet connection.
ABOUT THE GAME
---
This deluxe pack bundles together all the Hitman Absolution DLC available for Contracts Mode, an innovative new online mode that allows you to choose the level, targets, weapons and the rules of assassination and create your own custom hit challenges to share online. Get access to four pistols, two submachineguns, a semi-automatic shotgun plus four disguises including the combat armor used by Adam Jensen in Deus Ex: Human Revolution.
KEY FEATURES
---
The Hitman Absolution DLC Collection includes the following packs:
Agency Jagd P22G


Agency SPS 12


Agency HX UMP


Bartoli Custom Gun


Krugermeier 2-2 Gun


Bronson M1928 Gun


High Tech Disguise


High Roller Disguise


Public Enemy Disguise


Deus Ex (Adam Jensen) Disguise


Deus Ex 'Zenith' Handgun
SYSTEM REQUIREMENTS
---
Operating system: Windows 8, Windows 7 & Vista
Processor: True dual core CPU (Intel, AMD) 2Ghz
Memory: 2 GB RAM
Video: nVIDIA GeForce 8600 512MB / AMD HD2600 XT
DirectX?: 11
Special Multiplayer requirements? No
---
?2012 IO INTERACTIVE A/S. IO INTERACTIVE and the IO logo are trademarks of IO Interactive A/S. HITMAN ABSOLUTION and the HITMAN logo are trademarks of Square Enix, Ltd. SQUARE ENIX and the SQUARE ENIX logo are registered trademarks or trademarks of Square Enix Holdings Co., Ltd. All other trademarks are properties of their respective owners.