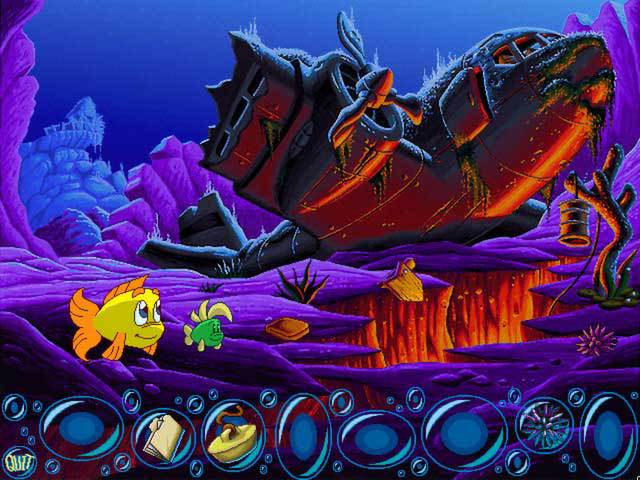 Humongous Holiday Pack
NOTICE: Activation key must be used on a valid Steam account, requires internet connection.
HUMONGOUS HOLIDAY PACK
---
Putt-Putt?, Pajama Sam. Freddi Fish, and Spy Fox here and ready to provide hours and hours joy and wonderment for children young and old in 6 amazing classic Humongous Entertainment PC/MAC titles specially priced for the Holidays!
The Humongous Holiday Pack includes:
Putt-Putt? Enters the Race:
Putt-Putt? and Pep are ready to take your kids on the ride of their lives!
Pajama Sam 2: Thunder and Lightning Aren't So Frightening:
Pajama Sam's adventure takes him to Worldwide Weather, the storm-stirring factory in the sky!
Freddi Fish 3: The Case of the Stolen Conch Shell:
The Great Conch Shell has been stolen and it's up to Freddi Fish and Luther to catch the culprit!
Spy Fox 2: "Some Assembly Required":
Suave secret agent Spy Fox is off to the World's Fair to foil the plans of Napoleon LeRoach!
Spy Fox in Cheese Chase:
A prized cheese has been stolen! SPY Fox is in pursuit in this arcade-style multi-vehicle racer!
Pajama Sam Sock Works:
Even Superheroes have to help out with laundry. Over 100 levels will make this wash day a ton of fun.
Humongous Games are great for children 3+ with learning adventures, unique animations, wonderful voice acting and beloved characters. Humongous helped create the edutainment category and has won over 250 parent and education awards and sold millions of games to generations of families.
View the individual games for details about system requirements.
SYSTEM REQUIREMENTS
---
Windows
Minimum:
OS: Windows XP / Vista / 7
Processor: 1.0 GHz Processor
Memory: 512 MB RAM
Graphics: 100% DirectX compatible graphics
Hard Drive: 512 MB available space
Sound Card: 100% DirectX compatible card or onboard sound
Recommended:
OS: Windows 7, Windows 8
Processor: 1.5 GHz Processor
Memory: 512 MB RAM
Graphics: 100% DirectX compatible graphics
Hard Drive: 512 MB available space
Sound Card: 100% DirectX compatible card or onboard sound
Mac
Minimum
OS: OS X Leopard 10.7
Processor: 1.0 GHz Processor
Memory: 512 MB RAM
Graphics: 3D graphics card or onboard graphics compatible with OpenGL
Hard Drive: 512 MB available space
Sound Card: 100% CoreAudio compatible card or onboard sound
Recommended:
OS: OS X Leopard 10.7 or newer
Processor: 1.5 GHz Processor
Memory: 512 MB RAM
Graphics: 3D graphics card or onboard graphics compatible with OpenGL
Hard Drive: 512 MB available space
Sound Card: 100% CoreAudio compatible card or onboard sound
Linux
Minimum:
OS: Ubuntu 14.04 LTS
Processor: 1.0 GHz Processor
Memory: 512 MB RAM
Graphics: 100% OpenGL accelerated card or onboard graphics
Hard Drive: 512 MB available space
Sound Card: Any ALSA supported card on onboard audio
Recommended:
OS: Ubuntu 14.04 LTS
Processor: 1.5 GHz Processor
Memory: 512 MB RAM
Graphics: 100% OpenGL accelerated card or onboard graphics
Hard Drive: 512 MB available space
Sound Card: Any ALSA supported card on onboard audio