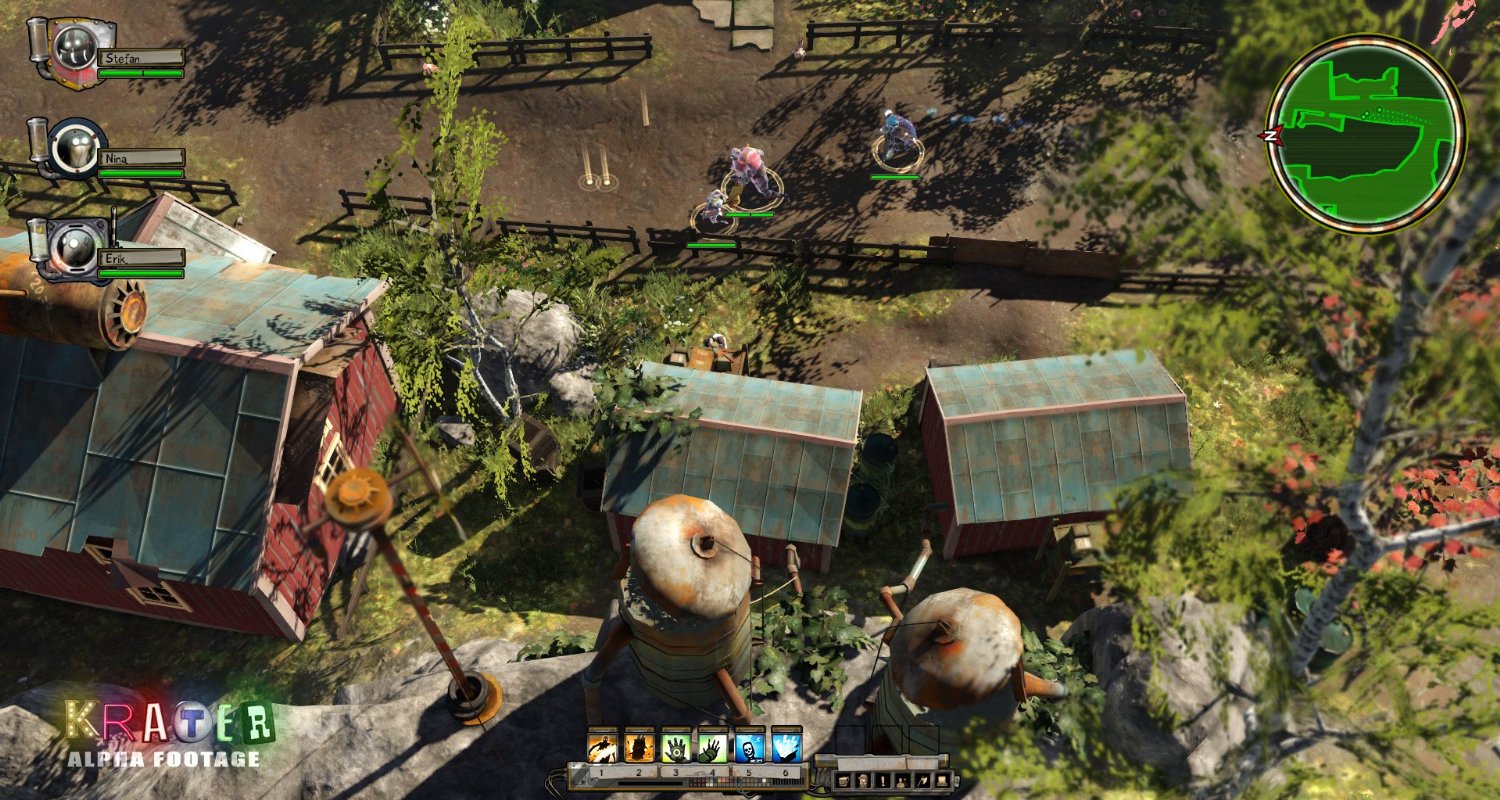 Krater (PC)
Availability

Out of Stock
Co-Op Adventure - Loot together through hours of specially designed co-op missions. Conquer tough co-op bosses together and bring your spoils back to the main campaign.

Unlimited Exploration - No matter how deep you crawl, there is always more to explore in Krater's open world. Packed full of randomized dungeons and events, more than 60 handcrafted original locations, and 200+ quests. Locations range from small settlements to large urban areas like Solside City, a sprawling regional hub where you'll find all sorts of NPCs and services.

Achievements - Earn over 40 achievements online or offline.

Uniquely Persistent Characters - Watch your team of odd personalities evolve as they level up and gain new abilities, equipment, better stats, and even incur injuries.

Face the Consequences - Your characters must cope with the dangers of Krater - if not they will face the threat of gameplay affecting permanent injuries or even death!

Craft Everything - From items and weapons, to gear and abilities, you can craft it all with an extensive crafting system.

Unique Graphical Style - Krater makes great use of the new Bitsquid engine, which sports pleasing DX11 graphical features and lighting effects to create a one of a kind universe full of sun soaked towns & amazing environments, colourful effects, and complicated characters.

No mandatory connection to an online service - For those who would rather stay clear of online gaming services and login screens, Krater provides the entire Single-Player campaign in 'offline' mode.