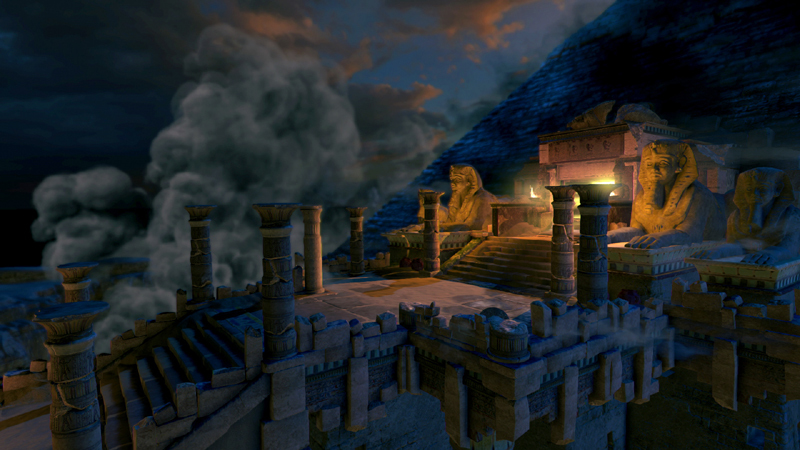 Lara Croft and The Temple of Osiris 4-pack Edition
NOTICE: Activation key must be used on a valid Steam account. Requires internet connection.
ABOUT THE GAME
---
Lara Croft and the Temple of Osiris takes place deep in the deserts of Egypt.
In her new adventure, Lara must join forces with rival treasure hunter Carter Bell and imprisoned gods Horus and Isis, to defeat the evil god Set. As Lara and her companions fight the elements of nature across the sands and through ancient tombs, they will battle legendary deities and creatures of myth. With the fate of the world at stake, Lara must recover the fragments of Osiris to stop Set from enslaving all mankind.
SYSTEM REQUIREMENTS
---
Minimum
Operating system: Windows Vista, Windows 7, Windows 8
Processor: 2.0 GHz high end Dual Core CPU
Memory: 4GB RAM
Video: AMD Radeon HD 6000 series or better / NVidia GeForce 500 series or better
DirectX?: 11
Recommended
Operating system: Windows Vista, Windows 7, Windows 8
Processor: Quad core CPU: AMD Phenom II X4 955 or Intel Core i5-750
Memory: 8GB RAM
Video: AMD Radeon HD R7/ NVidia GTX 650
DirectX?: 11
---
CRYSTAL DYNAMICS, LARA CROFT, the TEMPLE OF OSIRIS, the LARA CROFT AND THE TEMPLE OF OSIRIS logo, SQUARE ENIX, and the SQUARE ENIX logo are registered trademarks or trademarks of the Square Enix Group. All other trademarks are the property of their respective owners.