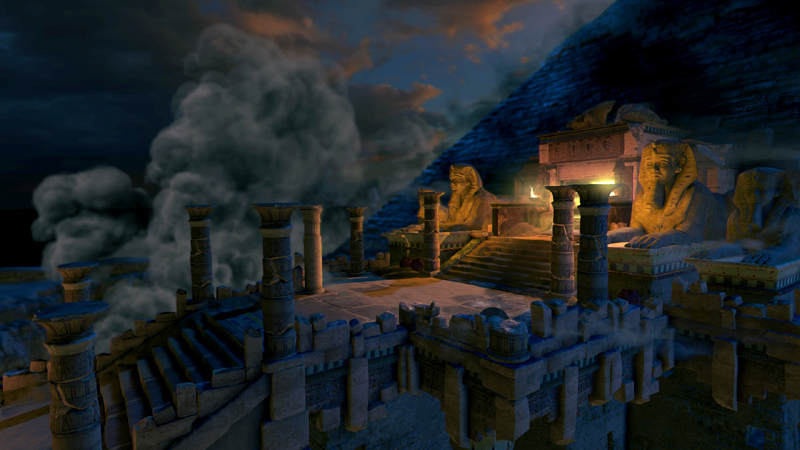 Lara Croft and The Temple of Osiris Season Pass Included
NOTICE: Activation key must be used on a valid Steam account. Requires internet connection.
GOLD EDITION
---
Included :
Lara Croft? and The Temple of Osiris
Lara Croft? and The Temple of Osiris (Season Pass)
The season pass includes all future DLC content including the Icy Death and Twisted Gears Packs. The upcoming DLC Packs offer 6 additional costumes and will challenge Lara, Carter, Horus and Isis to conquer additional tombs and collect a treasure trove of unique rings, amulets and weapons. The Season Pass does not include the pre-order packs.
ABOUT THE GAME
---
Lara Croft and the Temple of Osiris takes place deep in the deserts of Egypt. In her new adventure, Lara must join forces with rival treasure hunter Carter Bell and imprisoned gods Horus and Isis, to defeat the evil god Set.
As Lara and her companions fight the elements of nature across the sands and through ancient tombs, they will battle legendary deities and creatures of myth. With the fate of the world at stake, Lara must recover the fragments of Osiris to stop Set from enslaving all mankind.
KEY FEATURES
---
Critically Acclaimed Franchise ᄀᄚ Sequel to the award winning Lara Croft and the Guardian of Light, one of the best-selling digital titles of all time.
All-New Adventure ᄀᄚ Lara must overcome deadly traps and forsaken gods to uncover the missing pieces of Osiris and change her fate.
Classic Arcade Action - First ever 4 player co-op multiplayer experience featuring Lara Croft. Have your friends play as Carter, Isis, and Horus while you play as Lara in the fully cooperative story mode ᄀᄚ both offline and online supported.
Competitive Co-op ᄀᄚ Compete against your friends with seamless drop-in/drop-out co-op to earn bigger rewards, treasures, and powerful artifacts to boost your character. Will you work together or will you sacrifice your friends for a higher score?
Explore The Temple of Osiris ᄀᄚ Lara?s return to a fan-favorite location featuring stunning visuals with dynamic weather and world state changes.
SYSTEM REQUIREMENTS
---
Minimum
Operating system: Windows Vista, Windows 7, Windows 8
Processor: 2.0 GHz high end Dual Core CPU
Memory: 4GB RAM
Video: AMD Radeon HD 6000 series or better / NVidia GeForce 500 series or better
DirectX?: 11
Recommended
Operating system: Windows Vista, Windows 7, Windows 8
Processor: Quad core CPU: AMD Phenom II X4 955 or Intel Core i5-750
Memory: 8GB RAM
Video: AMD Radeon HD R7/ NVidia GTX 650
DirectX?: 11
---
CRYSTAL DYNAMICS, LARA CROFT, the TEMPLE OF OSIRIS, the LARA CROFT AND THE TEMPLE OF OSIRIS logo, SQUARE ENIX, and the SQUARE ENIX logo are registered trademarks or trademarks of the Square Enix Group. All other trademarks are the property of their respective owners.