LEGO Star Wars The Force Awakens - Deluxe Edition (PC)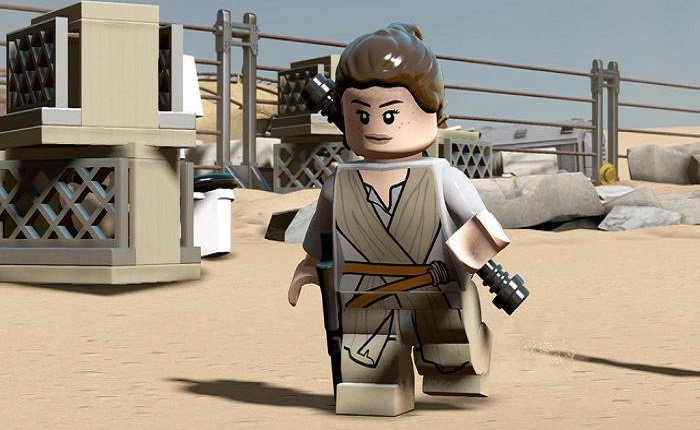 About This Game

LEGO Star Wars: The Force Awakens marks the triumphant return of the No. 1 LEGO videogame franchise and immerses fans in the new Star Wars adventure like never before. Players can relive the epic action from the blockbuster film in a way that only LEGO can offer, featuring all of the storylines from Star Wars: The Force Awakens, retold through the clever and witty LEGO lens. The game will also feature exclusive playable content that takes players on adventures between Star Wars: Episode VI: Return of the Jedi and Star Wars: The Force Awakens, providing additional insight about the new movie and its characters.
Blast off into a new and improved LEGO Star Wars experience that takes fans deeper into the new film than any other game, retold through the clever and witty LEGO lens. Experience untold adventures set before Star Wars: The Force Awakens through exclusive new story levels that takes place between Star Wars: Return of the Jedi and the new film.
Play as all of the heroic characters from the movie, including Rey, Finn, Poe Dameron, Han Solo, Chewbacca, C-3PO, and BB-8, as well as Kylo Ren, General Hux and Captain Phasma, while exploring iconic Star Wars locales, such as Jakku and Starkiller Base, and utilizing a multitude of vehicles along the way.
The LEGO franchise has boomed because of the LEGO Star Wars games, and The Force Awakens just brings even more fun and insanity to it all by giving you the latest movie Lego style. So, which character from the new film, or the classic film, will you play as? Will you go for 100% and collect all the items and characters in the game? The choice is yours.
Plus, in the LEGO Star Wars The Force Awakens Deluxe Edition, you'll get not only the main game, but you'll also get all of the special Season Pass content, as well as a special version of Finn for the game!