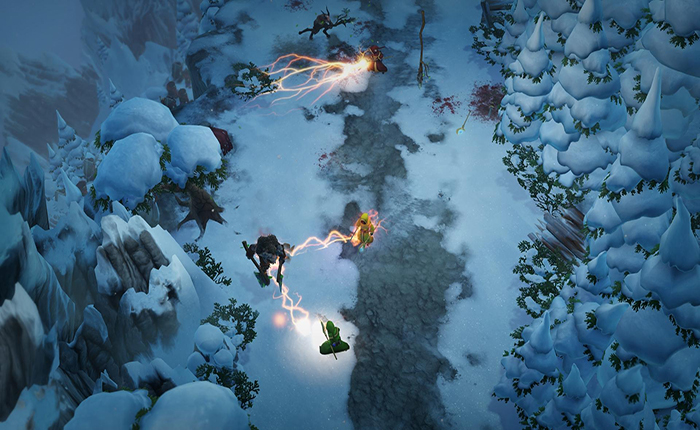 Magicka 2 Deluxe Edition VPN Version (PC)
The Deluxe edition includes the following:
Warlord Robe Set
Magicka Orchestra Soundtrack
Digital Interactive Map
Cultist Robe Set
Magicka 2 is the sequel to the extraordinary nordic-Mythology-based action-adventure that was released in 2011 and found many fans, not least because of its great humor. In Magicka, up to 4 mages fought as a team against an evil wizard and his minions.

In Magicka 2, this principle is retained, including improved spellcasting, crazy humor and 4 player co-op, of course with improved graphics and with new gameplay elements. Explore the world Midgard, ravaged by the last wizard war, and experience a new campaign with a great story.

The 4 player co-op gameplay with friendly fire lets you easily make friends - and just as easily lose them again. Lots of equipment like robes, weapons and more provide variety and progress, while new challenges will push you and your skills to the limit!