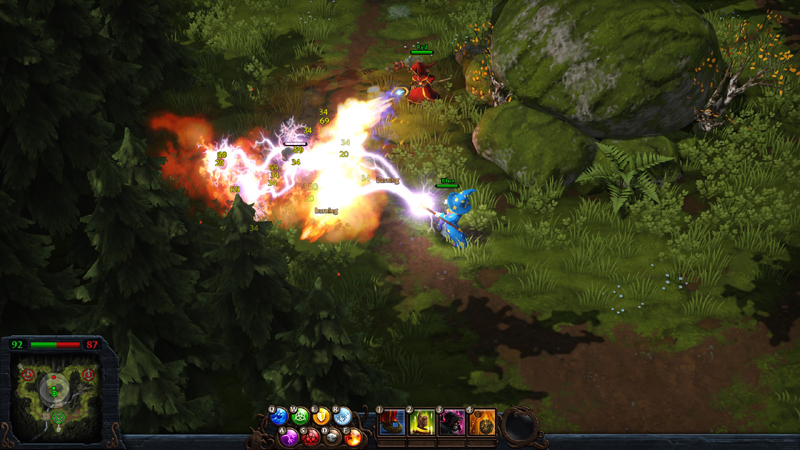 Magicka Wizard Wars: Founder Wizard Pack
NOTICE: Activation key must be used on a valid Steam account. Requires internet connection.
ABOUT THE GAME
---
Magicka: Wizard Wars is a Spellcasting Action PvP game with the humor and the dynamic real time spell system of Magicka. Players form teams of four and blaze their way across the battlefield, combining magical elements on the fly to create hundreds of spell combinations with wildly varying effects.
Each player can personalize their wizard with unique gear and Magicks, complete with tongue-in-cheek references to popular media and current events.
With friendly fire, short rounds and unpredictable strategies, Wizard Wars gives both novice players and experienced MOBA veterans a unique tactical depth in every encounter.
KEY FEATURES
---
Fight intense 4-on-4 PvP battles, with co-op spellcasting, wielding fire and dragons as your weapons.


Show your skills in fast-paced action, dynamically choose your spells on the fly to counter your opponents? attacks.


Friendly fire is in full effect, staying true to the Magicka tradition of ?accidentallyン killing your friends.


Indulge your wizard pride and get your Robes, Staves and Humor of choice ready!
Founder Wizard Pack
In-game weapons: Founder?s Staff, Excelsior Line Staff, Vendetta Dagger


In-game costumes: Yellow & Green Founder?s Robe


Exclusive Forum Avatars (usable on Paradox Plaza forums): Yellow & Green Founder


Forum Icon: Wizard Wars Founder


Access to Exclusive ?Dev?s Dungeonン forum on Paradox Plaza


Community Founder Wizard?s Credit on Wizard Wars Website


A copy of Crusader Kings II
SYSTEM REQUIREMENTS
---
Operating System: Windows Vista SP2 or later
Processor: 2.4 GHz Dual Core CPU
Memory: 2GB Memory
Hard Drive: 2GB HD
Video Card: 512MB NVIDIA GeForce 9800 / ATI Radeon HD 2600 XT or greater OR on-board (integrated): Intel HD 3000/4000 or greater
Sound: Direct X Compatible
Direct X: Direct X 10
3-button mouse, keyboard and speakers
Internet connection required for multiplayer.
---
??2013 Paradox Interactive?. ?Trademarks belong to their respective owners. ?All rights reserved.