Mass Effect 3 (PC)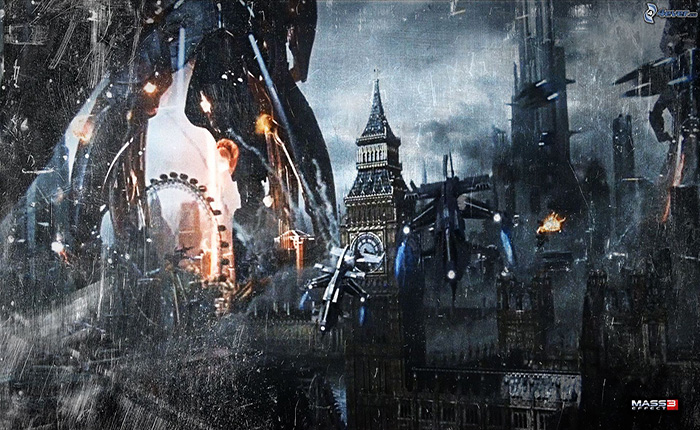 Platform:
Mass Effect 3 (PC) Game Key Description
Earth is burning. The Reapers have taken over and other civilizations are falling like dominoes. Lead the final fight to save humanity and take back Earth from these terrifying machines, Commander Shepard. You'll need backup for these battles. Fortunately, the galaxy has a habit of sending unexpected species your way. Recruit team members and forge new alliances, but be prepared to say goodbye at any time as partners make the ultimate sacrifice. It's time for Commander Shepard to fight for the fate of the human race and save the galaxy. No pressure, Commander.
Fight smarter. Take advantage of new powers and combat moves. Shepard can now blind fire at enemies and build tougher melee attacks. Plus, when you fight as a team you can combine new biotic and tech powers to unleash devastating Power Combos.
Build the final force. Build a team from a variety of races and classes and combine their skills to overcome impossible odds. You'll be joined by newcomers like James Vega, a tough-as-nails soldier, as well as EDI, a trusted AI in a newly acquired physical form. Keep an eye out for beloved characters from your past, but beware. Some may not survive the final battle...
Face off against friends. Enjoy an integrated co-op multiplayer mode and team up with friends online to liberate key conflict zones from increasingly tough opponents. Plus, you can choose which race from the Mass Effect universe you choose to be. Asari, Krogan, Geth, all are available, and more.
This is it, the story of Shepherd is about to end. Will it be a tale of heroism that led to the freedom of Earth and the universe from this ancient threat? Or will he fall like so many others before him? The universe is waiting to find out, and Mass Effect 3 is ready to give the answer.
Mass Effect 3 (PC) Game Key Features
Massive in scope: Battle on many worlds across the galaxy as you unite the ultimate force to take back the Earth before it's too late.
A rich, branching storyline: Experience a sci-fi epic with multiple endings determined by your choices and actions throughout the game.
Large-scale and intelligent enemies: Battle enormous enemies and take on a smarter type of foe that will consistently challenge your best combat tactics and put you on the edge of your seat.
Unleash death from afar or go toe-to-toe: Customize your soldier and squad to engage the enemy on your terms. A huge variety of weapons, abilities and equipment allow you to combat the enemy in your preferred style of play.
Unlock a customizable arsenal: Tailor each weapon with devastating upgrades including scopes, grips, barrels and dozens of other unique attachments. Each weapon boasts its own powerful impact and visual flair.