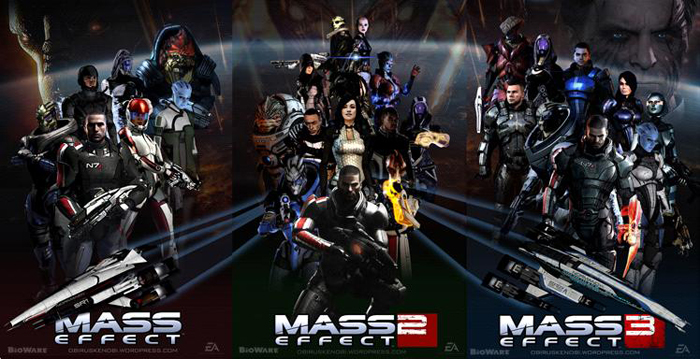 Mass Effect Trilogy (PC)
Platform

origin

Version

Global
About This Game
As Commander Shepard, rise to become the galaxy's most elite soldier and lead an all-out war to stop an ancient and ruthless enemy: the Reapers. With over 75 hours of content and more than 300 awards, one of gaming's most acclaimed franchises is available for the first time in a premium foiled box set.
Heart-pounding action meets gripping interactive storytelling where you decide how your unique story unfolds. Assemble and lead your team aboard the SSV Normandy, the most advanced ship in the galaxy, and travel to distant and unexplored star systems. On your journey, meet a cast of intriguing characters each with their own story to tell. Wield powerful weapons and customize them with upgrades to create new and devastating attacks. All the thrilling action and your decisions culminate into a heroic battle against the greatest threat ever known.
The fate of the galaxy lies in your hands - how will you chose to fight for it?
Over 75 hours of story content, plus Mass Effect 3's critically acclaimed multiplayer mode. Create and customize your own character with his or her appearance and skills, then play your Commander Shepard through all three Mass Effect games.
Experience an amazingly rich and detailed universe where your decisions have profound consequences on the action and the outcome.
These three games offer vastly unique experience, none of these titles truly play exactly like the other. Journey through space to find the truth about a traitor in Mass Effect. Then, get a team of specialists together to face a grim threat in Mass Effect 2. Finally, get the galaxy on your side so that you can take back Earth in Mass Effect 3. This is the one of the greatest sci-fi stories ever told, and it's all inside one place. The Mass Effect Trilogy.