Metal Dead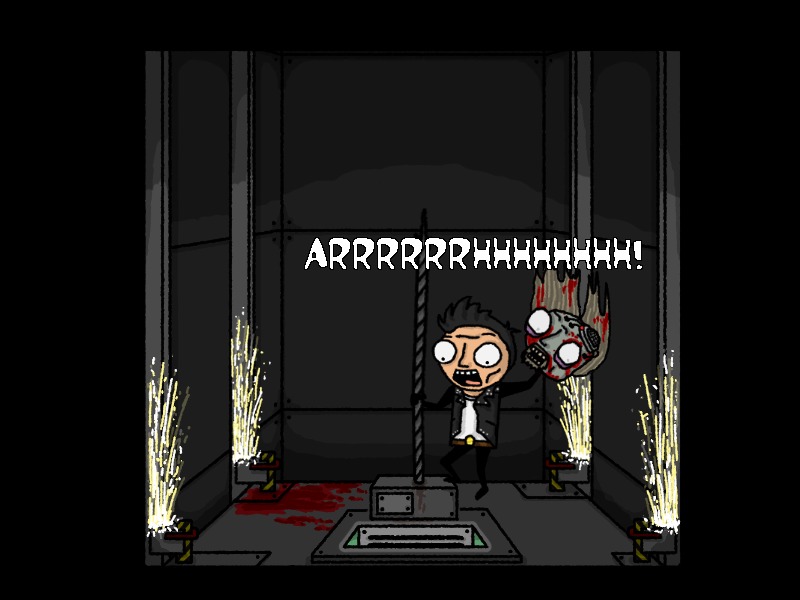 NOTICE: Activation key must be used on a valid Steam account. Requires internet connection.
ABOUT THE GAME
---
Metal Dead is the first in a planned series of comedic, heavy metal influenced, apocalyptic point'n'click adventure games packed with everyone's favorite undead creatures, zombies!
This twisted tale centers on two metal-heads in the midst of a zombie invasion. After crashing their car in front of a medical research facility, they become trapped and are forced to use their wits to puzzle their way to freedom. Along the way, they must deal with a cast of characters who range from mildly deranged to completely insane.
KEY FEATURES
---
Metal Dead is a full-length old school adventure game, featuring:
Over 40 interactive rooms


17 unique, quirky characters


13 Achievements


Built-in hint system


Fully orchestrated midi soundtrack


Extensive script packed with comedy goodness


5-7 hours of gameplay
SYSTEM REQUIREMENTS
---
Processor: Any DirectX 9.0c capable processor
RAM: 512 MB
Hard Disk Space: 1.4 GB
Video Card: DirectDraw compatible. PixelShader 1.4/DirectX 9.0c capable.