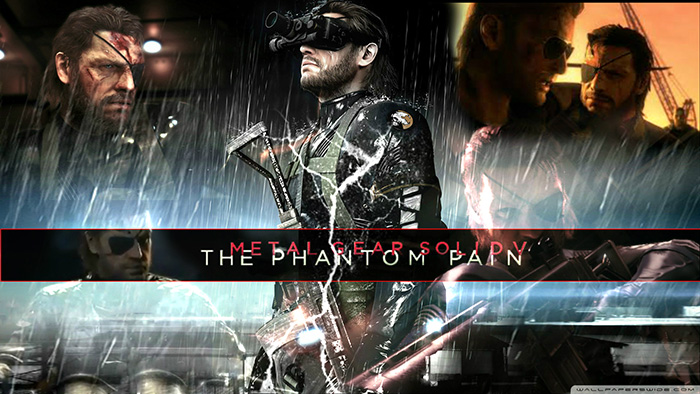 Metal Gear Solid V - The Phantom Pain NVIDIA Promo Code (PC)
Availability

Out of Stock
About this game
Head into a unique, one-of-a-kind experience with Hideo Kojima's final Metal Gear Solid effort. Metal Gear Solid V: The Phantom Pain brings the traditional tactical espionage gameplay set across a vast open world environment, taking place after the prologue release of Metal Gear Solid V: Ground Zeroes.
Set back in 1984, Metal Gear Solid: The Phantom Pain follows the events taking place 9 years after Ground Zeroes, and 10 years before the original Metal Gear Solid game. Players assume the role of the mercenary leader Venom Snake, better know as Big Boss from other games in the Metal Gear Solid series. The game takes players across the Soviet-occupied province of Kabul, as well as the border region of Angola-Zaire, two differing climates for you to use to your tactical advantage. Venom Snake's mission to get his revenge on those who obliterated his forces and made an attempt on his life at the end of Ground Zeroes.
As always, the Metal Gear game boasts a variety of gameplay mechanics to create a completely authentic experience. The Phantom Pain builds on this foundation with additional features that include companions, building and expanding your own base and much more.
Enter the world of tactical espionage once more in this thrilling conclusion to the Hideo Kojima inspired game series.
Development powerhouse, Kojima Productions, continues forth the 'METAL GEAR SOLID V Experience' with the latest chapter, METAL GEAR SOLID V: The Phantom Pain. Ushering in a new era for the franchise with cutting-edge technology powered by the Fox Engine, MGSV: The Phantom Pain, will provide players a first-rate gaming experience as they are offered tactical freedom to carry out open-world missions.

Taking place nine years after the events of MGSV: Ground Zeroes and the fall of Mother Base, Snake a.k.a. Big Boss, awakes from a near decade-long coma. The game resumes the story in 1984, with the Cold War still as the backdrop, which continues to shape a global crisis. Snake's journey takes him into a world where he is driven by a need for revenge and the pursuit of a shadow group, XOF.

Hideo Kojima, head of Kojima Productions, continues to ambitiously explore mature themes such as the psychology of warfare and the atrocities that result from those that engage in its vicious cycle. One of the most anticipated games of the year with its open-world design, photorealistic visual fidelity and feature-rich game design, MGSV: The Phantom Pain will leave its mark as one of the hallmarks in the gaming industry for its cinematic storytelling, heavy themes, and immersive tactical gameplay.


Key Features:
- Open-World game design allowing players ultimate freedom on how to approach missions and overall game progression

- Fox Engine delivers photorealistic graphics, thoughtful game design and true new-generation game production quality

- Online connectivity that carries the experience beyond the consoles to other devices to augment the overall functionality and access to the game