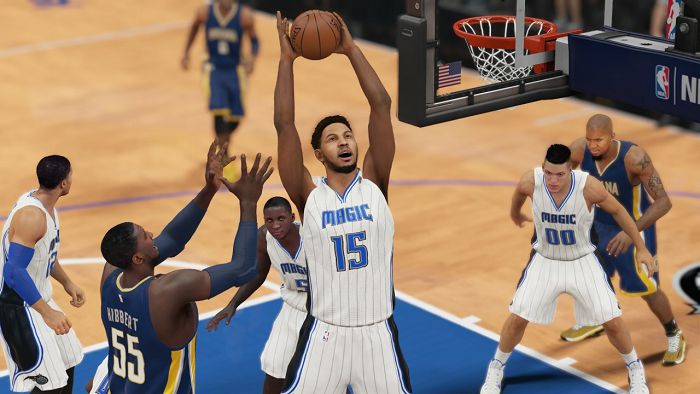 NBA 2K16 - The Michael Jordan Edition (PC)
The NBA 2K16 Michael Jordan Special Edition includes the following bonus content:
35,000 Virtual Currency for NBA 2K15 (INSTANT Download, Pre-Order bonus)*
Digital download on Friday, September 25 (4 days before standard release on September 29, Pre-Order Bonus)
Digital Jordan shoes for your MyPLAYER
Jordan T-shirt for your MyPLAYER
Jordan Jersey for your MyPLAYER
30,000 Virtual Currency
MyTEAM VIP+: 3 Emerald packs each with a guaranteed Emerald player AND a new Special Edition Exclusive Moments Card


*Receipt of NBA 2K15 VC bonus requires copy of NBA 2K15 PC and user account to redeem. Virtual Currency Locker code delivered upon launch of 2K15 after pre-purchase of 2K16.
About the Content
The NBA 2K franchise is back with the most true-to-life NBA experience to date with NBA 2K16. Guide your MyPLAYER through the complete NBA journey, take control of an entire NBA franchise, or hone your skills online competing against gamers from around the world. With animations that provide smoother movement and more realistic articulation, it's certain to be the most authentic NBA gaming experience yet.