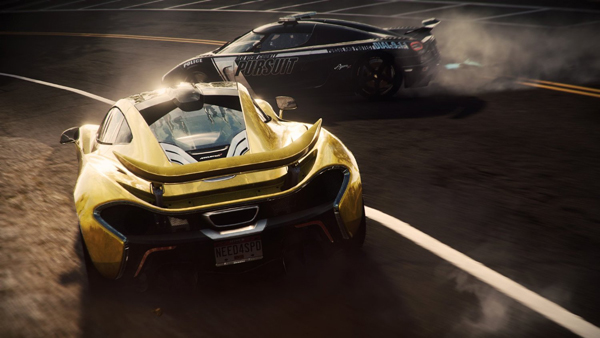 Need for Speed: Rivals (PC)
About Need for Speed: Rivals (PC)
Erase the line between single player and multiplayer in this street-racing rivalry between Cops and Racers. Seamlessly join a world where your friends are already racing and chasing. Forget isolated game modes. There are no lobbies; no waiting. You and your friends can all share the same race as paths cross and experiences merge.
All-drive: Imagine your race and your friend's pursuit colliding—creating a world where no two events feel the same. Don't want to play with others? Then simply choose to make Redview County yours alone and dominate the advanced Racer and Cop AI.
High-stakes rivalry: Racers are lone wolves out for glory; driving agile cars built for high-speed racing and epic chases. Cops work in teams to hunt down and bust racers using the full power of the police force. Switch roles whenever you like, and watch the stakes grow through a new scoring system that puts your speed points on the line.
Next-gen racing: Experience speed that you can truly feel in the fastest racing game around, powered by the Frostbite 3 engine. Every detail of the game world is rendered in stunning, high-definition graphics. Race and chase in snow, hail, rain, dust storms and heavy fog.
But this isn't just about you and how you race, no, it's about the car you drive. In Need For Speed Rivals, your car is a true extension of yourself. As such, it need to be personalized, customized, built to your specifications so that you can do what you want to in it on a dime and know it'll do it for you. Make your car shine like nothing else, then show it to the world to prove that you have the best car around.
However, the cops are coming for you, so make sure you car is ready to take on the best that law enforcement has to offer. It's your way, or their way, and their way gets you in jail.