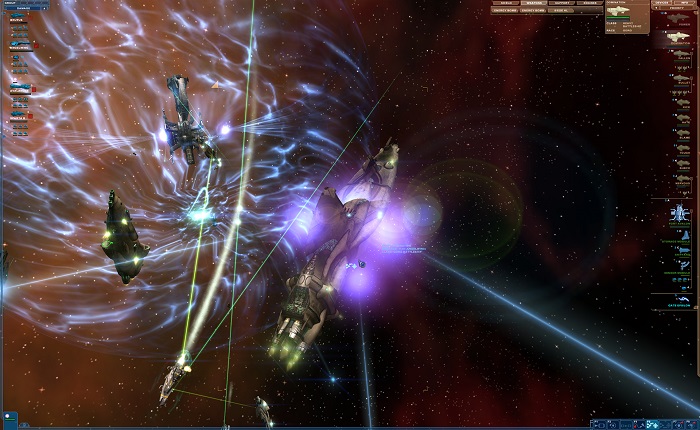 Nexus - The Jupiter Incident (PC)
About This Game
At the dawn of the 22nd century, the conquest of space and the colonization of the solar system is being monopolized by several huge and ambitious mega-corporations. Although extremely delicate and vulnerable, a balance is maintained by these companies. At the very edge of the solar system the companies make a discovery which will shift the technological advantage and upset the balance. And so a new conflict is born: "The Jupiter Incident".
Nexus - The Jupiter Incident is a real-time mission-based tactical space game featuring spectacular real time battles and breathtaking motion picture quality. Focus on tactics and action as you control up to a dozen battleships encountering aliens, unknown solar systems and astrophysical phenomena in your struggle to save Earth.
Are you ready to take on the challenge? Epic campaign with 6 episodes and more than 26 thrilling missions. Diverse mission types: espionage, fight, stealth, sabotage, rescue, science, etc. Control up to 10 extremely detailed, customizable spaceships from basic to simulation level
6 different alien species with race-specific tactics and 30 alien spaceships. More than 50 unique characters and 90 different weapons and devices. Flexible starmap system: animated map objects, light flares, etc. Zoom in on more than 350 planets, moons, comets, etc. in a fully 3D environment. Planet movement based on real physics.
With the fate of your solar system in your hands, will you be able to fight off all those who would do you harm? With fast-paced and epic space battles, you'll have dive into the missions that Nexus The Jupiter Incident offers you, and ensure that each one gets completed. But it's not just firefights you're going to be a part of. You need strategy, flying skills, the ability to be quick to rescue people, and more just to get by some of them. Will you succeed?